Analysis of the basic framework for each future scenario
・Provision of a submodel that represents changing trends in population distribution, the economy, industrial structure and land use for each future scenario, as a basic framework that is common to the entire project.

・Evaluation of a spatiotemporal unit, accuracy and collection method for land use data etc.

・Provision of an optimal model that is based on the characteristics (the main mechanism, time step, spatial resolution etc.), variables and limitations of existing models and tools that are used for scenario analysis.

Residential population by mesh-block and population size in Japan
* Data source: Ariga and Matsuhashi (2012) Development of the formulation method for centralized and decentralized scenarios on regional population distribution by using the mesh-based national population census. Journal of the City Planning Institute of Japan; 47(3): 745-750.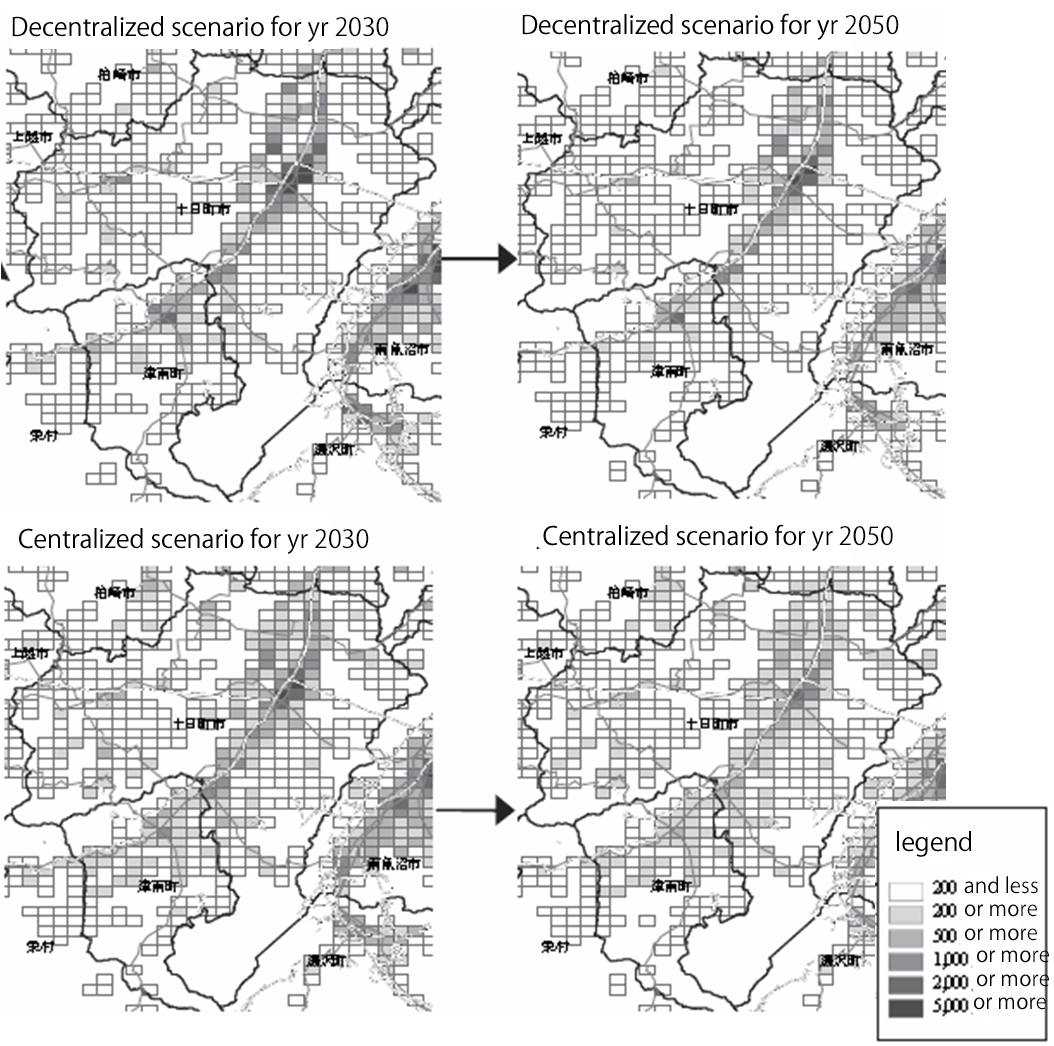 Changes in the population distribution by scenario(Tokamachi City, Niigata Prefecture)