The Social Systems Division has been working with Kyoto University and Mizuho Research & Technologies, Ltd. (Mizuho Information & Research Institute, Inc. until March 2021) to develop the Asia-Pacific Integrated Model (AIM), an integrated assessment model for predicting greenhouse gas emissions and assessing countermeasures and impacts. The model has been developed in collaboration with other Asian countries. We are also contributing to the sustainable development of Asia by applying AIM in the cultivation of human resources.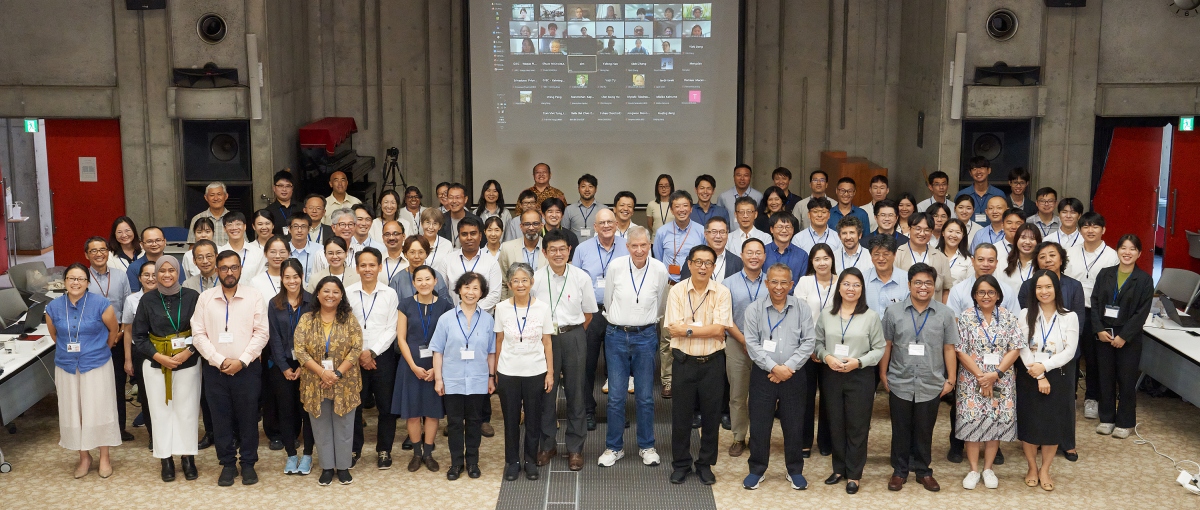 AIM is an IAM (integrated assessment model), a type of computer simulation model used for predicting greenhouse gas emissions derived from social and economic activities, and for analyzing the effects of environmental changes such as the accumulation of these gases in the atmosphere, increasing temperature, and other climate change. IAMs are used not only for policy reviews at the national level, but also for compiling global and regional emission scenarios and regional impact assessments by the Intergovernmental Panel on Climate Change (IPCC), and for policy studies on climate change countermeasures at various levels.

The history of AIM dates back to 1990, when the Asia-Pacific region was experiencing a rapid increase in greenhouse gas emissions accompanying economic development. Given estimates that greenhouse gas emissions from the region could account for half of all global emissions by 2100 if appropriate response options were not selected, the need for a tool for communication between regional policy makers and scientists led to the development of AIM to enable integrated assessment of measures and policies.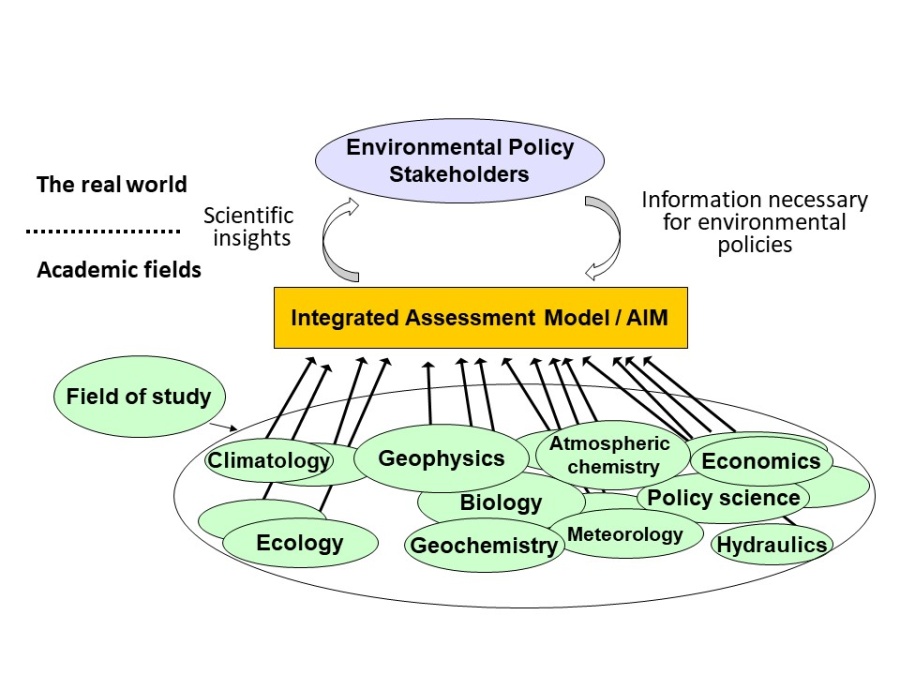 Figure. IAMs as tools for supporting environmental policy
IAMs are constructed by extracting the elements to be analyzed from the real world and associating the extracted analysis targets with the theories that can best explain them. By analyzing the current situation, it is possible to clarify the relationship between the various extracted elements, make future predictions through simulations based on various assumptions, and propose alternative plans for countermeasures.

The AIM project team is developing various models tailored to social issues, with the focus on economic models that evaluate economic activities and end-use models centered on energy that evaluate various policies and make future forecasts, thereby providing necessary information for the study of environmental policies.

The AIM project team believes that the future of a country should be created by the people of that country, and the team is committed to developing the human resources to enable Asian countries to create their own future scenarios. To allow AIM to be used as a common analysis tool for policy research, the AIM team launched an international joint research program in 1994 with the support of the then Environmental Agency (currently the Ministry of the Environment) and the Japan Society for the Promotion of Science. Researchers in each country are provided with a model template, asked develop the model starting from the collection of necessary data, use the developed model to make future projections, and then take part in policy assessment and discussions with policy makers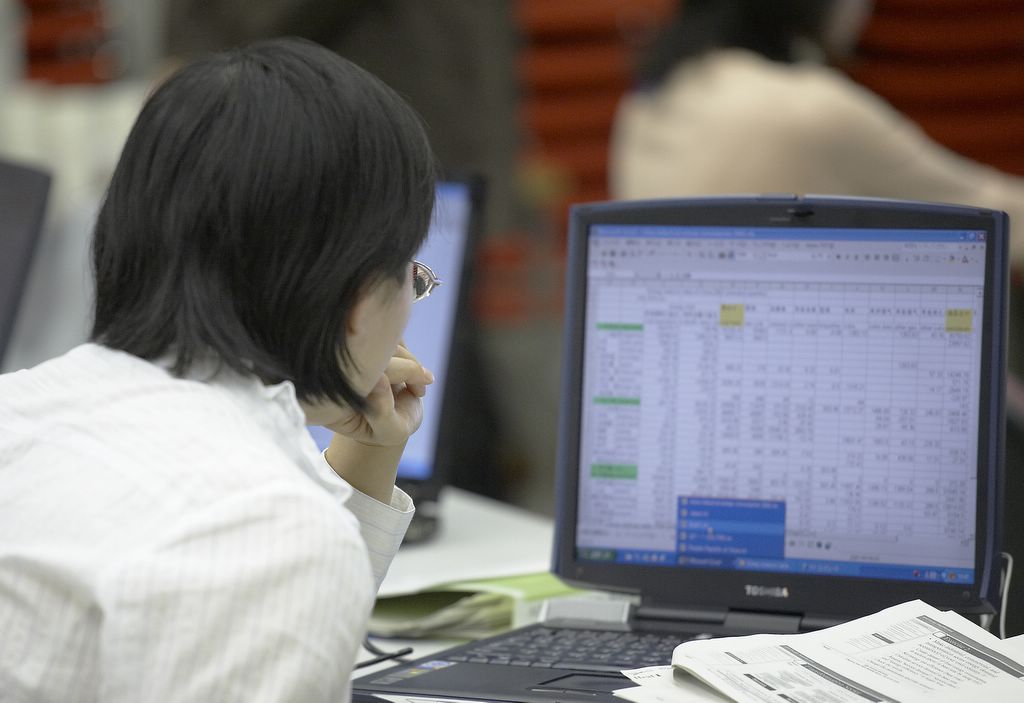 To date, we have developed the AIM research network and concluded agreements regarding joint research with universities and research institutions in a number of Asian countries including China, India, South Korea, Indonesia, Thailand, Vietnam, and Malaysia. We are also collaborating with research institutions in Europe and the United States, and in particular we are actively conducting exchanges of data and researchers with the Pacific Northwest National Laboratory (PNNL) in the United States and the International Institute for Applied Systems Analysis (IIASA) in Austria.
In order to further develop the international network, we have been hosting an international workshop annualy since 1995, in which we share the latest research results of cooperating research institutions and discuss related issues. In addition, we have been holding training workshops for human resource development in Japan and overseas since 2002.
For further information and updates on AIM, please visit the following website: https://www-iam.nies.go.jp/aim/index.html.