Home

>

Regional Environmental Renovation Section
Regional Environmental Renovation Section

Regional Environmental Renovation Section
Researchers in this section support the rebuilding of communities in the disaster area by conducting research on the development of built environments that guarantee safety over the long term, support for everyday life and promotion of pro-environmental behavior in recovering communities, and local economic revitalization.
GIS/AIM Analysis Room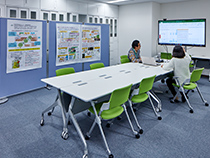 Purpose

Data analysis and visualization using geographic information systems (GIS) and the Asia-Pacific Integrated Model (AIM).

Function

Equipped for visualizing regional environments and delivering presentations etc.

Usage examples

Used to hold lectures and hands-on workshops for municipal officials, local residents, and others.
Life Assist Tablet System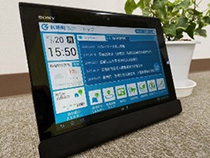 Purpose

Developed and provided to local residents to promote the efficient use of energy and energy-saving practices, support local community activities, and disseminate information on disaster preparedness and local community development.

Function

Real-time measurement and visualization of household electricity consumption, provision of local community information with map functions, etc.

Usage examples

Used by monitor households participating in a pilot study being conducted in collaboration with Fukushima Prefecture municipalities to upgrade functions.
Our researchers
Fukushima(Regional Environmental Renovation Section)/Head

Fukushima(Regional Environmental Renovation Section)/Senior Researcher

Fukushima(Regional Environmental Renovation Section)/Senior Researcher

Fukushima(Regional Environmental Renovation Section)/Senior Researcher

Fukushima(Regional Environmental Renovation Section)/Senior Researcher

Fukushima(Regional Environmental Renovation Section)/Research Associate
Researchers attached concurrently to Tsukuba headquarters

Social Systems Division/Chief Senior Researcher
NIES Fukushima Regional Collaborative Research Center
10-2 Fukasaku, Miharu, Tamura District, Fukushima,
963-7700, Japan
Tel.+81-247-61-6561