Home

>

Organization introduction
Organization introduction

Fukushima Regional Collaborative Research Center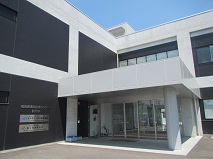 NIES established its Fukushima Regional Collaborative Research Center to conduct sustained investigation and research in the disaster area. Using the Fukushima Regional Collaborative Research Center as a base, NIES is working with the Fukushima Prefecture, Japan Atomic Energy Agency (JAEA) and other relevant organizations and stakeholders on environmental emergency research aimed at restoring and renovating the environment in disaster areas. NIES also supports and cooperates with the Environmental Creation Center's environmental information collection, dissemination, education, training, and networking activities from the environmental emergency research perspective.
Administration Office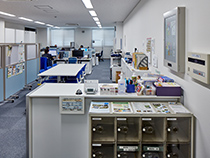 Supports research activities through handling all the NIES Fukushima Regional Collaborative Research Center's administrative operations. Visitors to NIES Fukushima Regional Collaborative Research Center are first directed to the Administration Office, which furnishes them with security passes, dosimeters and such like as required.
Radiological Contaminated off-site waste Management Section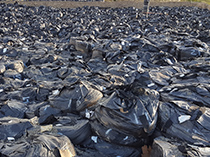 Environmental Impact Assessment Section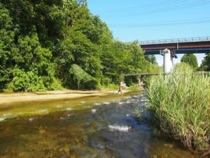 Research on the behavior of radioactive substances in the environment, changes in the ecosystem, radiation doses and other aspects of environmental impact assessment to make predictions and evaluate the effectiveness of countermeasures based on field measurements and model simulations.
Regional Environmental Renovation Section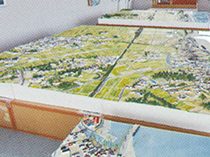 Research to support environmentally sustainable reconstruction that leverages local characteristics by carrying out local community diagnostics, building future scenarios, developing energy-efficient technologies for supporting regional development design, community planning involving residents, and other means.
Strategic Environmental Emergency Management Section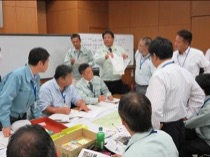 Research to support preparedness for future disasters from environmental and safety perspectives by developing resilient resource recycling/waste management systems and environmental and health risk management strategies, developing human resources, and building both domestic and international networks to support such efforts.
Strategic Environmental Emergency Management Section details
NIES Fukushima Regional Collaborative Research Center
10-2 Fukasaku, Miharu, Tamura District, Fukushima,
963-7700, Japan
Tel.+81-247-61-6561