Home

>

Administration Office

Administration Office
This section supports research activities and handles public relations in addition to managing personnel, finances, and facilities.
Teleconference Room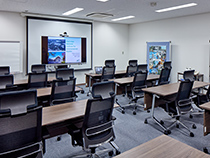 Purpose

Teleconferencing between geographically distant locations.

Function

Used to participate in meetings and training conducted at distant locations.

Usage examples

Regular meetings and research reporting with Tsukuba headquarters, training held at Tsukuba headquarters, meetings with researchers on trips to other locations.
Visitor Corner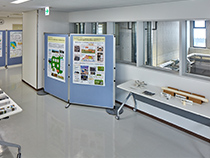 Purpose

Viewing exhibits and laboratories, etc.

Function

A space for visitors to learn about the research and facilities of the Fukushima Regional Collaborative Research Center.

Usage examples

Exhibition of posters summarizing research projects, and views through windows of the Material Cycles and Waste Treatment Verification Laboratory, Sample Pretreatment Room, Instrumental Analysis Room and other facilities.
Radiological Measurements Room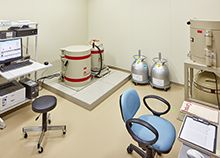 Purpose

Measurement of the radioactivity of various environmental samples.

Function

Concentrations of α, β, γ radiation emitting nuclides in waste, water, soil, organisms and other samples can be measured with germanium detectors, automatic α/β radiation counters and other devices.

Usage examples

Measurement of radiation emitted by waste, soil, environmental water, organisms and other samples, related research and development.
Sample Storeroom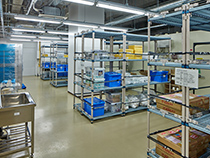 Purpose

Safekeeping of research samples.

Function

Storage of samples containing radioactive substances etc. in temporary storage room, refrigerators and freezers.

Usage examples

Computer registration of sample details of waste, soil, environmental water, organism and other samples collected in the field, including collection date and location, radioactivity, storage volume, followed by storage and management in designated location.
NIES Fukushima Regional Collaborative Research Center
10-2 Fukasaku, Miharu, Tamura District, Fukushima,
963-7700, Japan
Tel.+81-247-61-6561