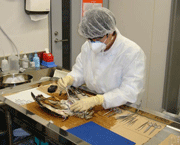 A veterinarian conducts a postmortem examination to investigate the cause of death. Infectious diseases, such as avian influenza, tularemia, leptospirosis, and brucellosis are the most important components of the examination.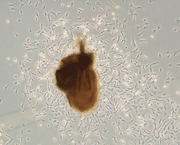 When we confirmed that the bodies are free of pathogens, cell culture and tissue sampling are conducted for cryopreservation.

The cultured cells and tissues are packed in storage tubes.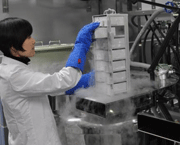 The tubes are transferred to storage tanks, and the inside temperature of the tank is maintained at −165 ℃ with liquid nitrogen vapor.