Latest Update:2022/07/01 14:21:07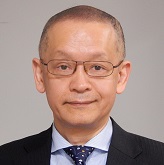 Researcher Name

ICHINOSE Toshiaki
Div (Section) name/title

Social Systems Division(System Innovation Section)/Chief Senior Researcher
Research Subject

"A research on a new monitoring system of urban environment with an applied mobile technology"
"The improvement of outdoor thermal-wind environment and indoor energy consumption by the harmony of the shape and the material of building for designing the block scale of the city"
Degree(s)

Ph.D
(Thesis) The University of Tokyo
Civil engineering environmental system
Professional Qualification(s)

Civil Engineering,Geography
Environmental Speciality Field

urban environment system,urban climatology,Chinese environmental issues
Keyword(s)

urban climatology,Chinese environmental issues
Brief Description of Research

On my academic background of Geography and Civil Engineering, I am interested in various aspects of Urban Environment System, ranging from urban climatology, energy system, GIS to their application to urban planning. Especially I have performed many relevant field surveys in China and other Asian countries. I have many related publications including Counteracting Urban Heat Islands in Japan (Elsevier "Urban Energy Transition", 2008). I have served as a board member of the International Association for Urban Climate (IAUC) and a member of WMO-Expert Team on Training on Urban Climatology. My main on-going research topic is Strategic Urban Planning and Assessment of Low-Carbon Cities.
Career

1990-1996 Assistant Professor, The University of Tokyo
1996-2006 Senior Research Scientist, Center for Global Environmental Research, National Institute for Environmental Studies
2006- Senior Research Scientist, Social and Environmental Systems Division, National Institute for Environmental Studies
1998-1999 Invited Research Fellow, Meteorological Institute, University of Freiburg, Germany
2001- Advisory Professor, Dept. of Geography, East China Normal University, Shanghai, China
2004-2008 Visiting Associate Professor, Chiba University
2008- Professor, Graduate School of Environmental Studies, Nagoya University
2012-2015 Program Officer, Research Center for Science Systems, Japan Society for the Promotion of Science
Membership of Academic Society

Japan Society of Civil Engineers (JSCE),Society of Environmetal Science,Association of Japanese Geographers (AJG),Architectural Institute of Japan (AIJ),IAUC
Research Subject

Fiscal Year: 2021

25599 : Thermal physiological analysis with remote sensing and big data for urban design
25600 : Portable environmental monitoring of climatic environment and human physiological responses by mobile sensors
25708 : Social systems domain: Foresight and advanced basic research
25709 : Social systems domain: Policy-oriented research
25710 : Social systems domain: Intellectual research infrastructure development

Fiscal Year: 2020

25100 : Environment-Economy-Society Integration Research Program
25102 : Environmental Renovation Research Program
25113 : Long-term Monitoring and Database for Global Environmental Research and Supporting for Related Activities
25150 : Study on Development of Integrated Roadmap for Environment and Society at Regional Scale Focusing Adaptation and Mitigation
25158 : Development and implementation of environmental renovation methodologies of multi-stakeholder participation
25184 : Studies on Adaptation Strategies Considering Social Change
25381 : Portable environmental monitoring of climatic environment and human physiological responses by mobile sensors

Fiscal Year: 2019

24697 : Environment-Economy-Society Integration Research Program
24730 : Study on Development of Integrated Roadmap for Environment and Society at Regional Scale Focusing Adaptation and Mitigation
24737 : Environmental Renovation Research Program
24740 : Development and implementation of environmental renovation methodologies of multi-stakeholder participation
24745 : Long-term Monitoring and Database for Global Environmental Research and Supporting for Related Activities
24761 : Portable environmental monitoring of climatic environment and human physiological responses by mobile sensors
24990 : Studies on Adaptation Strategies Considering Social Change

Fiscal Year: 2018

24314 : Study on development of integrated roadmap for environment and society at regional scale focusing adaptation and mitigation
24315 : Long-term monitoring and database for global environmental research and supporting for related activities
24329 : Environmental Renovation Research Program
24332 : Development and Implementation of Environmental Renovation Methodologies of Multi-stakeholder Participation
24356 : Environment-Economy-Society Integration Research Program
24369 : Portable environmental monitoring of climatic environment and human physiological responses by mobile sensors

Fiscal Year: 2017

23815 : Study on development of integrated roadmap for environment and society at regional scale focusing adaptation and mitigation
23846 : Environment-Economy-Society Integration Research Program
23869 : Environmental Renovation Research Program
23872 : Development and Implementation of Environmental Renovation Methodologies of Multi-stakeholder Participation
23897 : The improvement of outdoor thermal-wind environment and indoor energy consumption by the harmony of the shape and the material of building for designing the block scale of the city
23898 : Portable environmental monitoring of climatic environment and human physiological responses by mobile sensors

Fiscal Year: 2016

23423 : Environment-Economy-Society Integration Research Program
23425 : Study on development of integrated roadmap for environment and society at regional scale focusing adaptation and mitigation
23432 : Environmental Renovation Research Program
23435 : Development and Implementation of Environmental Renovation Methodologies of Multi-stakeholder Participation
23456 : The improvement of outdoor thermal-wind environment and indoor energy consumption by the harmony of the shape and the material of building for designing the block scale of the city
23496 : Portable environmental monitoring of climatic environment and human physiological responses by mobile sensors

Fiscal Year: 2015

23014 : Evaluation system of environmental technologies and policies and its societal implementation process
23040 : Environmental Renovation Research Program
23060 : The improvement of outdoor thermal-wind environment and indoor energy consumption by the harmony of the shape and the material of building for designing the block scale of the city
23337 : Klimaatlas of Minamino-City, Hachioji

Fiscal Year: 2014

22602 : Evaluation system of environmental technologies and policies and its societal implementation process
22652 : Environmental Renovation Research Program

Fiscal Year: 2013

22186 : Evaluation system of environmental technologies and policies and its societal implementation process
22213 : Research for Innovative Recovery for the Regional Environment after the Disaster
22397 : Planning and evaluation system for resource circulation in Asia cities based on the Japanese environmental technologies and policies

Fiscal Year: 2012

21757 : Evaluation system of environmental technologies and policies and its societal implementation process
21837 : A research on a new monitoring system of urban environment with an applied mobile technology
21956 : Planning and evaluation system for resource circulation in Asia cities based on the Japanese environmental technologies and policies

Fiscal Year: 2011

21277 : A research on a new monitoring system of urban environment with an applied mobile technology
21315 : Evaluation system of environmental technologies and policies and its societal implementation process
21452 : Development of water demand and trade models for a global water resources model and their application to long term scenario analyses

Fiscal Year: 2010

20995 : Human impacts on urban subsurface environments
20996 : Development for the method of thermal environment map
20997 : Study on the strategic urban planning and assessment of low-carbon cities
20998 : Realization of urban development considering urban thermal environment based on Klimaatlas in China
20999 : A research on a new monitoring system of urban environment with an applied mobile technology
21124 : Development of water demand and trade models for a global water resources model and their application to long term scenario analyses
21241 : Development of Watershed Environmental Impact Assessment Procedure

Fiscal Year: 2009

20410 : Human impacts on urban subsurface environments
20411 : Realization of urban development considering urban thermal environment based on Klimaatlas in China
20412 : Study on the strategic urban planning and assessment of low-carbon cities
20545 : Long-term Scenario for Environmental Policy
20597 : Development of water demand and trade models for a global water resources model and their application to long term scenario analyses
20695 : Development of Watershed Environmental Impact Assessment Procedure
20767 : Development for the method of thermal environment map

Fiscal Year: 2008

20051 : Human impacts on urban subsurface environments
20097 : Development of Watershed Environmental Impact Assessment Procedure
20190 : Long-term Scenario for Environmental Policy
20269 : Study on the strategic urban planning and assessment of low-carbon cities
20272 : Realization of urban development considering urban thermal environment based on Klimaatlas in China
20375 : Development for the method of climate analysis map based on the case of Nagano City
20376 : Measurement of atmospheric NO2 and aerosol by means of active multi-axis differential optical absorption spectroscopy

Fiscal Year: 2007

10437 : Mitigation of thermal stress by a large restoration of inner-city river (Cheong-Gye Stream in Seoul)
10468 : Human impacts on urban subsurface environments
10482 : Development for the method of climate analysis map based on the case of Nagano City
10512 : Measurement of atmospheric NO2 and aerosol by means of active multi-axis differential optical absorption spectroscopy
10588 : Development of Watershed Environmental Impact Assessment Procedure
10648 : Thermal mitigation effect of a large green park at city center
10657 : Evaluation on environmental impacts and cooling effect of spraying groundwater

Fiscal Year: 2006

10013 : Integrated Survey on Impacts and Adaptation Strategy of Global Warming(IAIASGW): A health risk assessment
10016 : Study on current state of groundwater usage in the Yellow river basin of China and its projection
10020 : Thermal environmental analysis in each spatial scale of building, district, urban, region and its application to Asian mega-cities
10077 : Pilot Project on Mekong River Ecosystem Monitoring
10161 : Mitigation of thermal stress by a large restoration of inner-city river (Cheong-Gye Stream in Seoul)
10189 : Human impacts on urban subsurface environments
10191 : Interaction between mountain wind system and urban heat island
10192 : Discussion for a feasibility study on cooling operation of surface of the Tokyo Bay by introducing deeper layer ocean-water for mitigating thermal sensation in Tokyo
10255 : Mitigation effect of road irrigation as a countermeasure for warming
10321 : Development of Watershed Environmental Impact Assessment Procedure

Fiscal Year: 2005

9429 : Integrated Survey on Impacts and Adaptation Strategy of Global Warming(IAIASGW): A health risk assessment
9432 : Study on current state of groundwater usage in the Yellow river basin of China and its projection
9464 : Interaction between mountain wind system and urban heat island
9469 : Thermal environmental analysis in each spatial scale of building, district, urban, region and its application to Asian mega-cities
9494 : Study on Domestic Migration due to Open Door Policy in China and its Modeling
9548 : Pilot Project on Mekong River Ecosystem Monitoring
9577 : Diagnose on reduction effect of global and regional environmental load in an office building with low-environmental load technologies
9655 : Mitigation of thermal stress by a large restoration of inner-city river (Cheong-Gye Stream in Seoul)
9682 : Human impacts on urban subsurface environments

Fiscal Year: 2004

9112 : Integrated Survey on Impacts and Adaptation Strategy of Global Warming(IAIASGW): A health risk assessment
9115 : Study on current state of groundwater usage in the Yellow river basin of China and its projection
9136 : Mitigation of thermal stress by a large restoration of inner-city river (Cheong-Gye Stream in Seoul)
9182 : Interaction between mountain wind system and urban heat island
9187 : Thermal environmental analysis in each spatial scale of building, district, urban, region and its application to Asian mega-cities
9212 : Mitigation of heat island by a special pavement material, Katsuren Travertine
9213 : Discussion for a feasibility study on cooling operation of surface of the Tokyo Bay by introducing deeper layer ocean-water for mitigating thermal sensation in Tokyo
9214 : Diagnose on reduction effect of global and regional environmental load in an office building with low-environmental load technologies
9245 : Study on Domestic Migration due to Open Door Policy in China and its Modeling
9299 : Pilot Project on Mekong River Ecosystem Monitoring

Fiscal Year: 2003

8659 : Diagnose on reduction effect of global and regional environmental load in an office building with low-environmental load technologies
8829 : Study on current state of groundwater usage in the Yellow river basin of China and its projection
8859 : Discussion for a feasibility study on cooling operation of surface of the Tokyo Bay by introducing deeper layer ocean-water for mitigating thermal sensation in Tokyo
8864 : Mitigation of heat island by a special pavement material, Katsuren Travertine
8875 : Mitigation of thermal stress by a large restoration of inner-city river (Cheong-Gye Stream in Seoul)
8913 : Interaction between mountain wind system and urban heat island
8917 : Thermal environmental analysis in each spatial scale of building, district, urban, region and its application to Asian mega-cities

Fiscal Year: 2002

8408 : Modeling of food distribution in china at 20-km grid scale
8442 : Diagnose on reduction effect of global and regional environmental load in an office building with low-environmental load technologies
8550 : Thermal environmental analysis in each spatial scale of building, district, urban, region and its application to urban planning for eco-city
8551 : Interaction between mountain wind system and urban heat island
8553 : Estimation of regional intensity of economic activity in Asia using DMSP: satellite image data of nocturnal light on the earth

Fiscal Year: 2001

8091 : Estimation of regional intensity of economic activity in Asia using DMSP: satellite image data of nocturnal light on the earth
8162 : Thermal environmental analysis in each spatial scales of building, district, urban, region and its application to urban planning for eco-city
8163 : Interaction between mountain wind system and urban heat island
8189 : Modeling of Food Distribution in China at 20-km Grid Scale
8223 : B-56 Diagnose on reduction effect of global and regional environmental load in an office building with low-environmental load technologies
8287 : Landscape appreciation based on the human dimension
Research Result (Publication)

all
Original Paper
Review
Book
Other Publications
Research Result (Presentation)

all
Research Presentation
Research Lecture

Utilization of Unmanned Aerial Vehicles (UAVs) in landslide disaster places - Focusing on activities of the Tokyo Metropolitan University

Presenter :

Ichinose T.(Toshiaki)

Name of Society :

e-ASIA JOINT RESEARCH PROGRAM 2nd WORKSHOP on "Intelligent Infrastructure" (2014)

Name of Proceedings :

Abstracts, 37-38

Mapping of estimated urban groundwater resource demand by using DMSP/OLS light intensity

Presenter :

Ichinose T.(Toshiaki)

Name of Society :

e-ASIA JRP International Workshop on Intelligent Infrastructure (2013)

Name of Proceedings :

The e-ASIA JRP International Workshop on Intelligent Infrastructure WORKSHOP PROCEEDINGS, 10-12

Spatializing population census data based on nighttime light images

Presenter :

Zhuo L.,

Ichinose T.(Toshiaki)

Name of Society :

2009 Jt.Urban Remote Sensing Event (2009)

Name of Proceedings :

Program, 20