Home

>

Branch Director Foreword
About NIES Fukushima Branch–Branch Director Foreword

Branch Director Foreword
Branch Director KIMURA Masanobu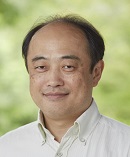 Since immediately after the 2011 Great East Japan Earthquake, the National Institute for Environmental Studies (NIES) has conducted research on management of disaster waste from the tsunami, behavior of radioactive substances from the nuclear accident, and management of radioactively contaminated wastes. From early on, The NIES has also conducted research to support community reconstruction programs in disaster affected areas.
The NIES Fukushima Branch was established in April 2016 within the Fukushima Prefectural Centre for Environmental Creation located in Miharu, Fukushima Prefecture as the first NIES regional branch.
Since then, the Fukushima Branch has worked with the NIES Tsukuba Headquarters and has served as a hub for research within the framework of three Environmental Emergency Research programs: Environmental Recovery Research addressing management of radioactively contaminated wastes as well as the behavior and environmental impacts of radioactive substances in the environment, Environmental Renovation Research supporting community reconstruction programs, and Environmental Emergency Management Research utilizing prior experience to prepare for future disasters.
Since its establishment, the Fukushima Branch has contributed significantly to environmental recovery through its work on appropriate waste management and to reconstruction through its support and collaboration with local communities. Your continued support of work by the Fukushima Branch related to environmental recovery and renovation as well as improving disaster preparedness of local communities is greatly appreciated.
NIES Fukushima Branch
10-2 Fukasaku, Miharu, Tamura District, Fukushima,
963-7700, Japan
Tel.+81-247-61-6561