Latest Update:2019/10/18 16:54:50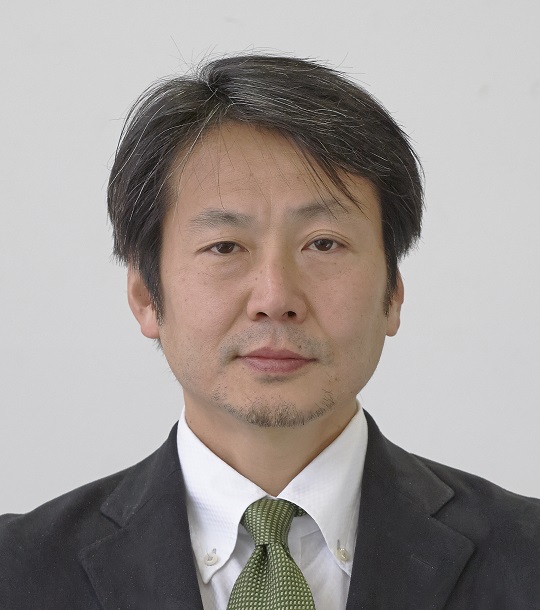 Researcher Name

FUJITA Tsuyoshi
Div (Section) name/title

Center for Social and Environmental Systems Research/Director
Research Subject

Development of Regional Simulation System for Asian Cities and Regions and Planning and Evaluation of Eco-efficient Cities
Degree(s)

Doctor of Engineering

Professional Qualification(s)

Civil Engineering,System Engineering,Architecture
Environmental Speciality Field

circluar economy,eco town,low carbon city
Career

Professor Tsuyoshi Fujita is the Director of the Center for Social and Environmental Systems Research, National Institute for Environmental Studies (NIES), Japan. He also serves as Specially Appointed Professor at the Tokyo Institute of Technology in the field of applied energy, and Alliance Professor at Nagoya University in the field of environmental science.

His research fields include eco-industrial development, low carbon cities, urban environment simulation systems, circular economy planning, and spatial life cycle assessment, and he has published more than 70 journal papers related to these fields to date. He is engaged in several national research projects to develop integrative urban technologies and policy simulation systems for Japanese and Asian cities and regions.

Professor Fujita is a member of Council for promotion of FutureCity Initiative of Cabinet Office of Japan, and he also holds a number of other academic positions including Counselor of the International Society for Industrial Ecology and Chair of the Committee on Environmental Systems, Japan Society of Civil Engineers. He received the MCP (Master of City Planning) degree from the University of Pennsylvania in 1991 and the doctor of engineering degree from the University of Tokyo in 1997.

Research Subject

Fiscal Year: 2019

24697 : Environment-Economy-Society Integration Research Program
24698 : Environmental Emergency Research Program
24705 : Social and Environmental Systems Research
24737 : Environmental Renovation Research Program
24738 : The development of regional information systems for environmental renovation
24757 : Center for Climate Change Adaptation (CCCA)
24825 : Development of analytical methodology of sustainable development by regional circular and ecological sphere​
24883 : Innovative modelling and monitoring research toward low carbon society and eco-citie and regions,2019
24915 : The Fourth Environmental Economics Policy Research: Development of indices and assessment systems for comprehensive review of Fifth Basic Environment Plan
24919 : Comprehensive research design for integrative evaluation for Sustainable Development Goals
24954 : Development of analytical models for low carbon re-development planning coupling with resources and energy use, and their application to municipalities
24956 : Development of holistic low carbon scenario design model for cities and regions and its demonstration in Japan and Indonesia
24994 : Design of general-purpose regional energy management system and development of planning and evaluation system for reconstruction and town development

Fiscal Year: 2018

24329 : Environmental Renovation Research Program
24330 : The development of regional information systems for Environmental Renovation
24340 : Climate Change Strategy Collaboration Office
24349 : Social and Environmental Systems Research
24356 : Environment-Economy-Society Integration Research Program
24357 : Environmental Emergency Research Program
24399 : Innovative Modelling and Monitoring Research toward Low Carbon Society and Eco-Citie and Regions,2018
24400 : Comprehensive Research Design for Integrative Evaluation for Sustainable Development Goals
24542 : Development of Analytical Models for Low Carbon Re-development Planning coupling with Resources and Energy Use, and their Application to Municipalities
24544 : Development of Holistic Low Carbon Scenario Design Model for Cities and Regions and its Demonstration in Japan and Indonesia

Fiscal Year: 2017

23846 : Environment-Economy-Society Integration Research Program
23848 : Environmental Emergency Research Program
23855 : Social and Environmental Systems Research
23861 : Climate Change Strategy Collaboration Office
23869 : Environmental Renovation Research Program
23870 : The development of regional information systems for Environmental Renovation
24126 : Development of Analytical Models for Low Carbon Re-development Planning coupling with Resources and Energy Use, and their Application to Municipalities
24127 : Development of Holistic Low Carbon Scenario Design Model for Cities and Regions and its Demonstration in Japan and Indonesia
24187 : Innovative Modelling and Monitoring Research toward Low Carbon Society and Eco-Citie and Regions,2017
24188 : Low Carbon Technology Assessment Program

Fiscal Year: 2016

23396 : Social and Environmental Systems Research
23423 : Environment-Economy-Society Integration Research Program
23432 : Environmental Renovation Research Program
23433 : The development of regional information systems for Environmental Renovation
23446 : Environmental Emergency Research Field
23619 : Innovative Modelling and Monitoring Research toward Low Carbon Society and Eco-Citie and Regions,2016
23642 : Planning and Evaluation Model for Green Growth Centers based on Spatial Inventory Analysis
23732 : Environmental Emergency Research Program
23761 : A study on cost-effective energy and resource recovery systems from municipal solid wastes
23792 : Low Carbon Technology Assessment Program

Fiscal Year: 2015

22989 : Social and Environmental Systems Research
23013 : Eco-City System Research
23014 : Evaluation system of environmental technologies and policies and its societal implementation process
23040 : Environmental Renovation Research Program
23177 : Integrative(EMERGY) evaluation model for eco-innovation centers
23182 : Planning and Evaluation Model for Green Growth Centers based on Spatial Inventory Analysis
23279 : A study on cost-effective energy and resource recovery systems from municipal solid wastes
23289 : Innovative Modelling and Monitoring Research toward Low Carbon Society and Eco-Citie and Regions,2015

Fiscal Year: 2014

22577 : Social and Environmental Systems Research
22601 : Eco-City System Research
22602 : Evaluation system of environmental technologies and policies and its societal implementation process
22626 : Research for Innovative Recovery for the Regional Environment after the Disaster
22652 : Environmental Renovation Research Program
22813 : Planning and Evaluation Model for Green Growth Centers based on Spatial Inventory Analysis
22882 : A study on cost-effective energy and resource recovery systems from municipal solid wastes
22913 : Integrative(EMERGY) evaluation model for eco-innovation centers
22956 : Development, Research, and Validation for Technology Assessment of Low Carbon Society,2014
22960 : Innovative Modelling and Monitoring Research toward Low Carbon Society and Eco-Citie and Regions,2014

Fiscal Year: 2013

22161 : Social and Environmental Systems Research
22185 : Eco-City System Research
22186 : Evaluation system of environmental technologies and policies and its societal implementation process
22213 : Research for Innovative Recovery for the Regional Environment after the Disaster
22397 : Planning and evaluation system for resource circulation in Asia cities based on the Japanese environmental technologies and policies
22414 : Design and implementation process of building blocks for realizing low carbon society
22415 : An urban development project with Co-benefit approach
22417 : Integrative(EMERGY) evaluation model for eco-innovation centers
22419 : Donations to the study of Life Cycle Assessment (LCA) method of the new environment building materials
22448 : Improvement of emission inventories and development of emission scenarios for air pollutants in East Asia

Fiscal Year: 2012

21756 : Eco-City System Research
21757 : Evaluation system of environmental technologies and policies and its societal implementation process
21905 : Improvement of emission inventories and development of emission scenarios for air pollutants in East Asia
21953 : Planning and evaluation system for desigining circular regions and centers of carbon waste matter
21954 : Design and implementation process of building blocks for realizing low carbon society
21955 : An urban development project with Co-benefit approach
21956 : Planning and evaluation system for resource circulation in Asia cities based on the Japanese environmental technologies and policies
22144 : LCA

Fiscal Year: 2011

21314 : Eco-City System Research
21315 : Evaluation system of environmental technologies and policies and its societal implementation process
21522 : An empirical study on diffusion models of green supply chain management among Chinese and Japanese industrial sectors
21525 : Planning and evaluation system for desigining circular regions and centers of carbon waste matter
21548 : Design and implementation process of building blocks for realizing low carbon society
21575 : Planning and evaluation system for resource circulation in Asia cities based on the Japanese environmental technologies and policies
21613 : Ecosystem Services Assessment of Satoyama, Satochi and Satoumi to Identify New Commons for Nature-Harmonious Society
21641 : Improvement of emission inventories and development of emission scenarios for air pollutants in East Asia
21712 : Development of the systems for evaluating regional water and material cycles in East Asia
21714 : An urban development project with Co-benefit approach

Fiscal Year: 2010

20990 : Improvement of emission inventories and development of emission scenarios for air pollutants in East Asia
21076 : Planning and Evaluation System of Multilayer Integrative Circulation Region for Renewable Organic Wastes
21077 : An empirical study on diffusion models of green supply chain management among Chinese and Japanese industrial sectors
21078 : Integrative Environmental Planning and Evaluation System to Design Environmental Policy and Technology Scenarios for Asian Metropolitan Cities
21079 : Urban Environment and Energy Management System
21080 : Planning and evaluation system for desigining circular regions and centers of carbon waste matter
21163 : Development of the systems for evaluating regional water and material cycles in East Asia
21165 : Establishment of Early Detection Network of the Global Warming Impacts
21167 : Ecosystem Services Assessment of Satoyama, Satochi and Satoumi to Identify New Commons for Nature-Harmonious Society

Fiscal Year: 2009

20428 : Improvement of emission inventories and development of emission scenarios for air pollutants in East Asia
20466 : Urban Environment and Energy Management System
20587 : An empirical study on diffusion models of green supply chain management among Chinese and Japanese industrial sectors
20591 : Strategic policy scenario design for sustainable urban and industrial system based on the integrated environmental flux assessment for water, resource and energy circulation
20592 : Planning and Evaluation System of Multilayer Integrative Circulation Region for Renewable Organic Wastes
20593 : Integrative Environmental Planning and Evaluation System to Design Environmental Policy and Technology Scenarios for Asian Metropolitan Cities
20594 : Development of Environmental Management Technology for Sustainable utilization of Biomass.
20599 : Development of the systems for evaluating regional water and material cycles in East Asia
20600 : Establishment of Early Detection Network of the Global Warming Impacts
20690 : Evaluation of ecosystem service of Satoyama, Satochi and Satoumi and reconstruction of natural symbiosis society by a new commons

Fiscal Year: 2008

20231 : Development of the systems for evaluating regional water and material cycles in East Asia
20232 : Establishment of Early Detection Network of the Global Warming Impacts
20238 : Development of Environmental Management Technology for Sustainable utilization of Biomass.
20262 : Strategic policy scenario design for sustainable urban and industrial system based on the integrated environmental flux assessment for water, resource and energy circulation
20264 : Planning and Evaluation System of Multilayer Integrative Circulation Region for Renewable Organic Wastes
20265 : Integrative Environmental Planning and Evaluation System to Design Environmental Policy and Technology Scenarios for Asian Metropolitan Cities
20266 : Urban Environment and Energy Management System
20336 : Watershed environment management based on the coexistence with nature in Ise Bay

Fiscal Year: 2007

10434 : Strategic scenario planning of system of regional circulation business and urban renovation programs in eco-industrial developments and its evaluation system for socio-economic and environmental impacts
10545 : Establishment of Early Detection Network of the Global Warming Impacts
10547 : Watershed environment management based on the coexistence with nature in Ise Bay
10587 : Development of the systems for evaluating regional water and material cycles in East Asia

Fiscal Year: 2006

10156 : Strategic scenario planning of system of regional circulation business and urban renovation programs in eco-industrial developments and its evaluation system for socio-economic and environmental impacts
10284 : Establishment of Early Detection Network of the Global Warming Impacts
10286 : Watershed environment management based on the coexistence with nature in Ise Bay
10320 : Development of the systems for evaluating regional water and material cycles in East Asia
Research Result (Publication)

all
Original Paper
Book
Other Publications
Research Result (Presentation)

all
Research Presentation
Research Lecture

Research Presentation

Circular economy practices of Tokyo Metropolis and its energy saving & environmental benefit effect

Research Presentation

CO2 emission characteristics and spatial distribution in mega cities-comparative study in China, Japan and South Korea

Presenter :

Fujita T.

Name of Society :

15th Kawasaki Eco-Business Forum (2019)

Name of Proceedings :

-

Presenter :

Fujita T.

Name of Society :

The International Society for Industrial Ecology (ISIE) 6th Asia-Pacific conference (2018)

Name of Proceedings :

-

Research Presentation

Monitoring-based Energy Consumption Prediction and Time-series Clustering on Energy Use Patterns in Indonesia

Research Presentation

Low carbon city transition through urban - industrial symbiosis application - a case of Shenyang

Presenter :

Fujita T.

Name of Society :

Thailand-Japan Collaboration Seminar: Towards ASEAN Smart City Network Development (2018)

Name of Proceedings :

なし

Research Presentation

Enhanced Waste Heat Utilization through Symbiotic District Energy Systems Considering Long-term Urban Renewal: Cases in Japan

Research Presentation

Study on Residential Electricity Monitoring in Shinchi-Town, Fukushima Prefecture Part.4 Power demand in developing cities: engineering and social based prognosis

Presenter :

Fujita T.

Name of Society :

7th Annual Meeting of the LoCARNet (2018)

Name of Proceedings :

-

Research Presentation

Strategic Urban Renewal for Long-term Energy Saving in Cities: Case of Kitakyushu, Japan

Research Presentation

ICT Time-series Monitoring data Modeling to Estimate Electricity Consumption by Markov Switching model for Connecting Treatment Process Operation; Case Study of a Wastewater Treatment Plant in Fukushima

Research Lecture

Strategic Research Challenge under Climate Change Transition

Presenter :

Fujita T.

Name of Society :

Universitas 21 Early Career Researcher Workshop (2018)

Name of Proceedings :

-

Research Lecture

Future Earth, SDGs, and NIES

Presenter :

Fujita T.

Name of Society :

Future Earth International Seminar (2018)

Name of Proceedings :

-

Research Lecture

Research Project for Integrative Implementation Theories and Methodologies toward the Achievement of SDGs in Japan

Presenter :

Fujita T.

, Takemoto K., Kanie N.

Name of Society :

IIASA−UNU-NIES SDGs Research Workshop (2018)

Name of Proceedings :

-

Research Lecture

Science Challenge for Green Growth Pilot Cases

Presenter :

Fujita T.

Name of Society :

2018 Global Cities Forum (2018)

Name of Proceedings :

-

Research Presentation

Energy-consumption monitoring system and integrative time-series analysis models - case study of green city demonstration project in Bogor, Indonesia -

Presenter :

Sun L.

,

Fujii M.

,

Tasaki T.

, Ohnishi S., Dou Y., Dong H.,

Hijioka Y.

,

Fujita T.

Name of Society :

The 9th biennial conference of the International Society for Industrial Ecology (ISIE) (2017)

Name of Proceedings :

-

Research Presentation

Integrated planning and assessment for low-carbon eco-city development through strategic urban renewal and energy symbiosis

Research Presentation

Analyzing urban spatial scenarios for local energy and transport systems with regional integrated models

Presenter :

Fujita T.

Name of Society :

2nd International Forum on Sustainable Future in Asia(NIES 2nd International Forum) (2017)

Name of Proceedings :

-

Research Lecture

What factors energy saving behaviour in Indonesia? Results of a logit regression study in Bogor

Presenter :

Chandran R.,

Fujii M.

,

Fujita T.

,

Ashina S.

,

Gomi K.

, Aizawa T., Kenji Uchida.

Name of Society :

Joint conference of the International Society for Industrial Ecology (ISIE) - 12th Socio-Economic Metabolism section conference and 5th Asia-Pacific conference (2016)

Name of Proceedings :

Proceedings of the Joint conference of the International Society for Industrial Ecology (ISIE) - 12th Socio-Economic Metabolism section conference and 5th Asia-Pacific conference

Research Presentation

Evaluation and Allocation of Greenhouse gas (GHG) emission reductions of industrial symbiosis (IS) networks using life cycle approaches

Research Lecture

Regional Low Carbon Innovation through Hybrid Approach with Monitoring and Modelling

Presenter :

Fujita T.

Name of Society :

5th Annual Meeting Low Carbon Asia Research Network (LoCARNet) (2016)

Name of Proceedings :

-

Presenter :

Fujita T.

Name of Society :

International Seminar on Chemical Engineering in conjunction with Seminar Teknik Kimia Soehadi Reksowardojo STKSR 2016 (2016)

Name of Proceedings :

-

Presenter :

Fujita T.

Name of Society :

International Forum on Sustainable Future in Asia, 1st NIES International Forum (2016)

Name of Proceedings :

-

Presenter :

Dong H., Yong Geng,

Fujita T.

Name of Society :

ISIE CONFERENCE 2015 – TAKING STOCK OF INDUSTRIAL ECOLOGY (2015)

Name of Proceedings :

-

Research Presentation

Development of a Land Use Planning Method for District Heating System Using Waste Heat: A Case Study in Fukushima, Japan

Research Presentation

Multi-regional carbon footprint reduction structure in steel sector in China due to low carbon technologies

Presenter :

Yoshida N., Yamamoto Y., Kanazawa T.,

Fujita T.

,

Okadera T.

, Geng Y.

Name of Society :

10th World Congress of Regional Science Association International (2014)

Name of Proceedings :

Abstract book and program of the 10th World Congreass of RSAI, 50

Research Presentation

Study on an energy-efficient recycling system of household organic wastes for building sustainable recycling system

Presenter :

Dong H.,

Fujita T.

, Geng Y.

Name of Society :

7th International Society for Industrial Ecology Biennial Conference (2013)

Name of Proceedings :

Abstracts

Presenter :

Dong L.,

Fujita T.

, Dai M.

Name of Society :

MFA-ConAccount Section Conference 2012,"Socio-Economic Metabolism", Darmstadt, Germany (2012)

Name of Proceedings :

Urban energy management is important to China's sustainable development and in this beginning of national twelfth-five planning period (from 2011 to 2015), China has implemented energy conservation planning in a number of cities, in the purpose of reducing energy consumption per unit of GDP for a certain cap to meet its GHGs emissions reduction target. The planning is made based on a top-down approach, which allocate the reduction target from the national wide to the sector, then to industry and finally to the company, usually neglecting the real condition and the interconnection among different industries, as well as the linkage of reduction target and local economy. This paper studied on how Materials Flow Analysis and Input-Output model could be applied into Chinese urban energy planning and CO2 reduction policy, and an emperical study was taken in Liuzhou city, a heavy industries center in Guangxi province, China. Based on the urban-level energy flow analysis, city energy balance table and 2007 provincial monetary input-output table, complemented by survey on key industries, we proposed a hybrid energy input-output model in 2009 fit to local industrial characteristics, with 24 economic sectors, 10 categories of energy resources and one category of waste and emissions, which was CO2 emissions. Then the established model was used to identify the key sectors from both direct and indirect perspectives, eight industries were identified as key sectors need to implement the energy conservation planning in priority, including Iron and steel industry, cement and construction materials industry, chemical industry, power generation industry, sugar industry, pulp and paper industry, non-ferros metal industry, machinery manufacturing industry, and automation manufacturing industry. Furthermore, with year 2009 as BAU level, scenario analysis based on year 2015 urban energy planning target was made through the model, simulation results showed that under the target of urban-level energy intensity reduced by 20%, and GDP increased doubled by 2015, the eight main industries would reduce their energy intensity by 20%, 20%, 15%, 25%, 25%, 25%, 30% and 30%, respectively. Totalurban energy demand would amount to 29.5 million tons coal equivalent. Meanwhile, how the optimization of energy mix of the key industries and industrial structure adjustment would further affect the CO2 emissions reduction was discussed with the model. Finally, to realize the urban target, an inventory of key low-carbon technologies and fiscal policy were proposed, and policy implications of results and future work were discussed.

Research Presentation

Green society and green growth, green innovation initiatives originated with urban and local areas

Presenter :

Fujita T.

Name of Society :

8th Asia-Pacific Eco-Business Forum in Kawasaki (2012)

Name of Proceedings :

-

Research Presentation

Biogeochemical forest model for evaluation of ecosystem services (BGC-ES) and its application in the Ise Bay basin

Presenter :

Oba M.

,

Fujita T.

,

Mizuochi M.

, Murakami S.,

Wang Q-X.

, Kohata K.

Name of Society :

The 18th Biennial Conference of International Society for Ecological Modelling (2011)

Name of Proceedings :

Abstracts of The 18th Biennial Conference of International Society for Ecological Modelling, 128

Presenter :

Sun Y.,

Fujita T.

, MORI A., ZHU Q.H.

Name of Society :

Abstracts of 6th International Conference on Industrial Ecology (ISIE 2011 Conference) (2011)

Name of Proceedings :

Abstracts of Abstracts of 6th International Conference on Industrial Ecology (ISIE 2011 Conference)

Research Lecture

Low-carbon strategies and the challenge for cities in Japan

Presenter :

Fujita T.

Name of Society :

The 21st Annual INCOSE International Symposium (2011)

Name of Proceedings :

-

Research Presentation

Numerical Simulation of Urban Heat Island Mitigation by Using a Coupled Urban-Canopy and Building-Energy Model

Research Presentation

Evaluation of forest ecosystem services in the Kushida River basin using a process-based ecological model

Presenter :

Oba M.

,

Fujita T.

,

Mizuochi M.

, Kato H., Togawa T., Miyata M.

Name of Society :

International Symposium on EcoTopia Science 2011 (ISETS'11) (2011)

Name of Proceedings :

Abstracts of International Symposium on EcoTopia Science 2011 (ISETS'11), 152

Research Presentation

Sustainability Analysis for Regional Wood Biomass Cycle in the Ise Bay Basin, Japan

Presenter :

Oba M.

,

Fujita T.

,

Mizuochi M.

, Kato H., Togawa T., Miyata M.

Name of Society :

ECO-MATES 2011 (2011)

Name of Proceedings :

Proceedings of ECO-MATES 2011, 57-58

Research Lecture

Urban simulation system research to evaluate low carbon effects of circular cities and regions

Presenter :

Fujita T.

Name of Society :

4th Japan China Science Forum (2011)

Name of Proceedings :

-

Research Presentation

Treatment of Sewage by the Down-flow Hanging Sponge at Tropical Temperature

Presenter :

Yoochatchaval W., Yamaguchi T., Choeisai P.,

Onodera T.

,

Mizuochi M.

,

Fujita T.

,

Syutsubo K.

Name of Society :

The 4th IWA-ASPIRE (2011)

Name of Proceedings :

Abstracts of The 4th IWA-ASPIRE,  :408

Research Lecture

Integrative System Engineering Approach for Sustainable Industrial District for Earthquake Recovery

Presenter :

Fujita T.

Name of Society :

APCOSE 2011, 5th Asia-Pacific Conference on Systems Engineering (2011)

Name of Proceedings :

-

Presenter :

Nakayama T.

,

Fujita T.

, Hashimoto S.

Name of Society :

Urban Environ.Pollut.2010 (2010)

Name of Proceedings :

Abstracts, O34

Presenter :

Nakayama T.

, Sun Y., Don N.C.,

Fujita T.

, Geng Y.

Name of Society :

Urban Environ.Pollut.2010 (2010)

Name of Proceedings :

Abstracts, P2.37

Research Presentation

Assessment of resource circulation in Eco-Towns: Performance and environmental benefits

Presenter :

Chin K.,

Fujita T.

Name of Society :

第5回日本LCA学会研究発表会 (2010)

Name of Proceedings :

同要旨集, 5:332-333

Research Presentation

A comparative study of the green supply chain management between Japan and China

Presenter :

Sun Y.,

Fujita T.

, Mori A., ZHU Q.H.

Name of Society :

ISIE Asia-Pac.Meet./ISIE MFA-ConAccount Meet. (2010)

Name of Proceedings :

Abstracts, A-105

Research Presentation

Transferring Japanese urban symbiosis model to China: Key factors and system simulation

Presenter :

Chin K.,

Fujita T.

, Yong Geng, HASHIMOTO S.

Name of Society :

5th Int.Conf.Int.Soc.Ind.Ecol.(ISIE) (2009)

Research Presentation

A study on the spatial scale of recyclable organic resource circulation

Presenter :

FUJII M.,

Fujita T.

, HASHIMOTO S.

Name of Society :

5th Int.Conf.Int.Soc.Ind.Ecol.(ISIE) (2009)

Research Presentation

Analysis of the relationship of industrial structure change and environmental impact in Kawasaki city, Japan

Presenter :

Sun Y.,

Fujita T.

, Hashimoto S.

Name of Society :

5th Int.Conf.Int.Soc.Ind.Ecol.(ISIE) (2009)

Name of Proceedings :

Abstracts, 55

Research Presentation

Integrating MSW management with manufacturing: A system supporting industrial symbiosis of the Kawasaki Eco-Town

Presenter :

Chin K.,

Fujita T.

, Geng Y.

Name of Society :

第4回日本LCA学会研究発表会 (2009)

Name of Proceedings :

同要旨集, 174-175

Research Presentation

Key factors for the transfer of circulation technologies and estimates for associated environmental benefits

Presenter :

Chin K.,

Fujita T.

Name of Society :

第37回環境システム研究論文発表会 (2009)

Name of Proceedings :

同講演集, 135-140

Presenter :

Nakayama T.

,

Fujita T.

, Hashimoto S., Hamano H.

Name of Society :

AGU Jt.Assem. 2008 (2008)

Name of Proceedings :

Abstracts, GC43A-11

Research Presentation

Comparative analysis of Eco town programs in Japan

Presenter :

Rene Van Berkel,

Fujita T.

Name of Society :

8th Int.Conf.EcoBalance (2008)

Name of Proceedings :

Proceedings, 19-04

Presenter :

Nakayama T.

,

Fujita T.

, Geng Y., Hashimoto S.

Name of Society :

HydroPredict2008 (2008)

Name of Proceedings :

Proceedings, 295-298

Presenter :

Nakayama T.

,

Fujita T.

, Hashimoto S., Hamano H.

Name of Society :

AGU Fall Meeting 2008 (2008)

Name of Proceedings :

Abstracts, GC34A-08

Research Presentation

Innovation of circular cities in Chinese and Japanese Eco-towns: Circular economy scenarios for MSW management in Dalian,China

Presenter :

Hashimoto S., Yong Geng,

Fujita T.

, Ryo Wakabayashi

Name of Society :

8th Int.Conf.EcoBalance (2008)

Name of Proceedings :

Proceedings, 19-03

Research Presentation

GIS based evaluation for symbiotic industrial projects in Kawasaki Eco town, Japan

Presenter :

Fujita T.

Name of Society :

7th Int.Conf.Ecobalance (2006)

Name of Proceedings :

Proceedings, 79-82

Research Presentation

A GIS-based regional scale evaluation system for the sustainability of energy conversion technologies for organic waste matters

Presenter :

Looi-Fang, Wong,

Fujita T.

Name of Society :

7th Int.Conf.Ecobalance (2006)

Name of Proceedings :

Proceedings, 813-816

Research Presentation

The evaluation of circulation systems for wooden construction materials

Presenter :

Murano Akito,

Fujita T.

Name of Society :

7th Int.Conf.Ecobalance (2006)

Name of Proceedings :

Proceedings, 787-788

CO2 emission characteristics and spatial distribution in mega cities-comparative study in China, Japan and South Korea

Monitoring-based Energy Consumption Prediction and Time-series Clustering on Energy Use Patterns in Indonesia

Study on Residential Electricity Monitoring in Shinchi-Town, Fukushima Prefecture Part.4 Power demand in developing cities: engineering and social based prognosis

Strategic Urban Renewal for Long-term Energy Saving in Cities: Case of Kitakyushu, Japan

ICT Time-series Monitoring data Modeling to Estimate Electricity Consumption by Markov Switching model for Connecting Treatment Process Operation; Case Study of a Wastewater Treatment Plant in Fukushima

Presenter :

Sun L.

,

Fujii M.

,

Tasaki T.

, Ohnishi S., Dou Y., Dong H.,

Hijioka Y.

,

Fujita T.

Name of Society :

The 9th biennial conference of the International Society for Industrial Ecology (ISIE) (2017)

Name of Proceedings :

-

Integrated planning and assessment for low-carbon eco-city development through strategic urban renewal and energy symbiosis

Analyzing urban spatial scenarios for local energy and transport systems with regional integrated models

Evaluation and Allocation of Greenhouse gas (GHG) emission reductions of industrial symbiosis (IS) networks using life cycle approaches

Presenter :

Dong H., Yong Geng,

Fujita T.

Name of Society :

ISIE CONFERENCE 2015 – TAKING STOCK OF INDUSTRIAL ECOLOGY (2015)

Name of Proceedings :

-

Development of a Land Use Planning Method for District Heating System Using Waste Heat: A Case Study in Fukushima, Japan

Presenter :

Dong H.,

Fujita T.

, Geng Y.

Name of Society :

7th International Society for Industrial Ecology Biennial Conference (2013)

Name of Proceedings :

Abstracts

Presenter :

Dong L.,

Fujita T.

, Dai M.

Name of Society :

MFA-ConAccount Section Conference 2012,"Socio-Economic Metabolism", Darmstadt, Germany (2012)

Name of Proceedings :

Urban energy management is important to China's sustainable development and in this beginning of national twelfth-five planning period (from 2011 to 2015), China has implemented energy conservation planning in a number of cities, in the purpose of reducing energy consumption per unit of GDP for a certain cap to meet its GHGs emissions reduction target. The planning is made based on a top-down approach, which allocate the reduction target from the national wide to the sector, then to industry and finally to the company, usually neglecting the real condition and the interconnection among different industries, as well as the linkage of reduction target and local economy. This paper studied on how Materials Flow Analysis and Input-Output model could be applied into Chinese urban energy planning and CO2 reduction policy, and an emperical study was taken in Liuzhou city, a heavy industries center in Guangxi province, China. Based on the urban-level energy flow analysis, city energy balance table and 2007 provincial monetary input-output table, complemented by survey on key industries, we proposed a hybrid energy input-output model in 2009 fit to local industrial characteristics, with 24 economic sectors, 10 categories of energy resources and one category of waste and emissions, which was CO2 emissions. Then the established model was used to identify the key sectors from both direct and indirect perspectives, eight industries were identified as key sectors need to implement the energy conservation planning in priority, including Iron and steel industry, cement and construction materials industry, chemical industry, power generation industry, sugar industry, pulp and paper industry, non-ferros metal industry, machinery manufacturing industry, and automation manufacturing industry. Furthermore, with year 2009 as BAU level, scenario analysis based on year 2015 urban energy planning target was made through the model, simulation results showed that under the target of urban-level energy intensity reduced by 20%, and GDP increased doubled by 2015, the eight main industries would reduce their energy intensity by 20%, 20%, 15%, 25%, 25%, 25%, 30% and 30%, respectively. Totalurban energy demand would amount to 29.5 million tons coal equivalent. Meanwhile, how the optimization of energy mix of the key industries and industrial structure adjustment would further affect the CO2 emissions reduction was discussed with the model. Finally, to realize the urban target, an inventory of key low-carbon technologies and fiscal policy were proposed, and policy implications of results and future work were discussed.

Green society and green growth, green innovation initiatives originated with urban and local areas

Presenter :

Fujita T.

Name of Society :

8th Asia-Pacific Eco-Business Forum in Kawasaki (2012)

Name of Proceedings :

-

Presenter :

Sun Y.,

Fujita T.

, MORI A., ZHU Q.H.

Name of Society :

Abstracts of 6th International Conference on Industrial Ecology (ISIE 2011 Conference) (2011)

Name of Proceedings :

Abstracts of Abstracts of 6th International Conference on Industrial Ecology (ISIE 2011 Conference)

Evaluation of forest ecosystem services in the Kushida River basin using a process-based ecological model

Presenter :

Oba M.

,

Fujita T.

,

Mizuochi M.

, Kato H., Togawa T., Miyata M.

Name of Society :

International Symposium on EcoTopia Science 2011 (ISETS'11) (2011)

Name of Proceedings :

Abstracts of International Symposium on EcoTopia Science 2011 (ISETS'11), 152

Sustainability Analysis for Regional Wood Biomass Cycle in the Ise Bay Basin, Japan

Presenter :

Oba M.

,

Fujita T.

,

Mizuochi M.

, Kato H., Togawa T., Miyata M.

Name of Society :

ECO-MATES 2011 (2011)

Name of Proceedings :

Proceedings of ECO-MATES 2011, 57-58

Presenter :

Nakayama T.

,

Fujita T.

, Hashimoto S.

Name of Society :

Urban Environ.Pollut.2010 (2010)

Name of Proceedings :

Abstracts, O34

Assessment of resource circulation in Eco-Towns: Performance and environmental benefits

Presenter :

Chin K.,

Fujita T.

Name of Society :

第5回日本LCA学会研究発表会 (2010)

Name of Proceedings :

同要旨集, 5:332-333

A comparative study of the green supply chain management between Japan and China

Presenter :

Sun Y.,

Fujita T.

, Mori A., ZHU Q.H.

Name of Society :

ISIE Asia-Pac.Meet./ISIE MFA-ConAccount Meet. (2010)

Name of Proceedings :

Abstracts, A-105

Transferring Japanese urban symbiosis model to China: Key factors and system simulation

Presenter :

Chin K.,

Fujita T.

, Yong Geng, HASHIMOTO S.

Name of Society :

5th Int.Conf.Int.Soc.Ind.Ecol.(ISIE) (2009)

Analysis of the relationship of industrial structure change and environmental impact in Kawasaki city, Japan

Presenter :

Sun Y.,

Fujita T.

, Hashimoto S.

Name of Society :

5th Int.Conf.Int.Soc.Ind.Ecol.(ISIE) (2009)

Name of Proceedings :

Abstracts, 55

Integrating MSW management with manufacturing: A system supporting industrial symbiosis of the Kawasaki Eco-Town

Presenter :

Chin K.,

Fujita T.

, Geng Y.

Name of Society :

第4回日本LCA学会研究発表会 (2009)

Name of Proceedings :

同要旨集, 174-175

Key factors for the transfer of circulation technologies and estimates for associated environmental benefits

Presenter :

Chin K.,

Fujita T.

Name of Society :

第37回環境システム研究論文発表会 (2009)

Name of Proceedings :

同講演集, 135-140

Comparative analysis of Eco town programs in Japan

Presenter :

Rene Van Berkel,

Fujita T.

Name of Society :

8th Int.Conf.EcoBalance (2008)

Name of Proceedings :

Proceedings, 19-04

Presenter :

Nakayama T.

,

Fujita T.

, Geng Y., Hashimoto S.

Name of Society :

HydroPredict2008 (2008)

Name of Proceedings :

Proceedings, 295-298

Presenter :

Nakayama T.

,

Fujita T.

, Hashimoto S., Hamano H.

Name of Society :

AGU Fall Meeting 2008 (2008)

Name of Proceedings :

Abstracts, GC34A-08

Innovation of circular cities in Chinese and Japanese Eco-towns: Circular economy scenarios for MSW management in Dalian,China

Presenter :

Hashimoto S., Yong Geng,

Fujita T.

, Ryo Wakabayashi

Name of Society :

8th Int.Conf.EcoBalance (2008)

Name of Proceedings :

Proceedings, 19-03

GIS based evaluation for symbiotic industrial projects in Kawasaki Eco town, Japan

Presenter :

Fujita T.

Name of Society :

7th Int.Conf.Ecobalance (2006)

Name of Proceedings :

Proceedings, 79-82

A GIS-based regional scale evaluation system for the sustainability of energy conversion technologies for organic waste matters

Presenter :

Looi-Fang, Wong,

Fujita T.

Name of Society :

7th Int.Conf.Ecobalance (2006)

Name of Proceedings :

Proceedings, 813-816

The evaluation of circulation systems for wooden construction materials

Presenter :

Murano Akito,

Fujita T.

Name of Society :

7th Int.Conf.Ecobalance (2006)

Name of Proceedings :

Proceedings, 787-788

Energy-consumption monitoring system and integrative time-series analysis models - case study of green city demonstration project in Bogor, Indonesia -

Multi-regional carbon footprint reduction structure in steel sector in China due to low carbon technologies

Presenter :

Yoshida N., Yamamoto Y., Kanazawa T.,

Fujita T.

,

Okadera T.

, Geng Y.

Name of Society :

10th World Congress of Regional Science Association International (2014)

Name of Proceedings :

Abstract book and program of the 10th World Congreass of RSAI, 50

Study on an energy-efficient recycling system of household organic wastes for building sustainable recycling system

Biogeochemical forest model for evaluation of ecosystem services (BGC-ES) and its application in the Ise Bay basin

Presenter :

Oba M.

,

Fujita T.

,

Mizuochi M.

, Murakami S.,

Wang Q-X.

, Kohata K.

Name of Society :

The 18th Biennial Conference of International Society for Ecological Modelling (2011)

Name of Proceedings :

Abstracts of The 18th Biennial Conference of International Society for Ecological Modelling, 128

Numerical Simulation of Urban Heat Island Mitigation by Using a Coupled Urban-Canopy and Building-Energy Model

Treatment of Sewage by the Down-flow Hanging Sponge at Tropical Temperature

Presenter :

Yoochatchaval W., Yamaguchi T., Choeisai P.,

Onodera T.

,

Mizuochi M.

,

Fujita T.

,

Syutsubo K.

Name of Society :

The 4th IWA-ASPIRE (2011)

Name of Proceedings :

Abstracts of The 4th IWA-ASPIRE,  :408

Presenter :

Nakayama T.

, Sun Y., Don N.C.,

Fujita T.

, Geng Y.

Name of Society :

Urban Environ.Pollut.2010 (2010)

Name of Proceedings :

Abstracts, P2.37

A study on the spatial scale of recyclable organic resource circulation

Presenter :

FUJII M.,

Fujita T.

, HASHIMOTO S.

Name of Society :

5th Int.Conf.Int.Soc.Ind.Ecol.(ISIE) (2009)

Presenter :

Nakayama T.

,

Fujita T.

, Hashimoto S., Hamano H.

Name of Society :

AGU Jt.Assem. 2008 (2008)

Name of Proceedings :

Abstracts, GC43A-11

Presenter :

Fujita T.

Name of Society :

The International Society for Industrial Ecology (ISIE) 6th Asia-Pacific conference (2018)

Name of Proceedings :

-

Presenter :

Fujita T.

Name of Society :

Thailand-Japan Collaboration Seminar: Towards ASEAN Smart City Network Development (2018)

Name of Proceedings :

なし

Presenter :

Fujita T.

Name of Society :

7th Annual Meeting of the LoCARNet (2018)

Name of Proceedings :

-

Science Challenge for Green Growth Pilot Cases

Presenter :

Fujita T.

Name of Society :

2018 Global Cities Forum (2018)

Name of Proceedings :

-

Presenter :

Chandran R.,

Fujii M.

,

Fujita T.

,

Ashina S.

,

Gomi K.

, Aizawa T., Kenji Uchida.

Name of Society :

Joint conference of the International Society for Industrial Ecology (ISIE) - 12th Socio-Economic Metabolism section conference and 5th Asia-Pacific conference (2016)

Name of Proceedings :

Proceedings of the Joint conference of the International Society for Industrial Ecology (ISIE) - 12th Socio-Economic Metabolism section conference and 5th Asia-Pacific conference

Strategic Research Challenge under Climate Change Transition

Presenter :

Fujita T.

Name of Society :

Universitas 21 Early Career Researcher Workshop (2018)

Name of Proceedings :

-

Future Earth, SDGs, and NIES

Presenter :

Fujita T.

Name of Society :

Future Earth International Seminar (2018)

Name of Proceedings :

-

Research Project for Integrative Implementation Theories and Methodologies toward the Achievement of SDGs in Japan

Presenter :

Fujita T.

, Takemoto K., Kanie N.

Name of Society :

IIASA−UNU-NIES SDGs Research Workshop (2018)

Name of Proceedings :

-

Low-carbon strategies and the challenge for cities in Japan

Presenter :

Fujita T.

Name of Society :

The 21st Annual INCOSE International Symposium (2011)

Name of Proceedings :

-

Presenter :

Fujita T.

Name of Society :

2nd International Forum on Sustainable Future in Asia(NIES 2nd International Forum) (2017)

Name of Proceedings :

-

What factors energy saving behaviour in Indonesia? Results of a logit regression study in Bogor

Regional Low Carbon Innovation through Hybrid Approach with Monitoring and Modelling

Presenter :

Fujita T.

Name of Society :

5th Annual Meeting Low Carbon Asia Research Network (LoCARNet) (2016)

Name of Proceedings :

-

Presenter :

Fujita T.

Name of Society :

International Seminar on Chemical Engineering in conjunction with Seminar Teknik Kimia Soehadi Reksowardojo STKSR 2016 (2016)

Name of Proceedings :

-

Presenter :

Fujita T.

Name of Society :

International Forum on Sustainable Future in Asia, 1st NIES International Forum (2016)

Name of Proceedings :

-

Urban simulation system research to evaluate low carbon effects of circular cities and regions

Presenter :

Fujita T.

Name of Society :

4th Japan China Science Forum (2011)

Name of Proceedings :

-

Integrative System Engineering Approach for Sustainable Industrial District for Earthquake Recovery

Presenter :

Fujita T.

Name of Society :

APCOSE 2011, 5th Asia-Pacific Conference on Systems Engineering (2011)

Name of Proceedings :

-

Presenter :

Fujita T.

Name of Society :

15th Kawasaki Eco-Business Forum (2019)

Name of Proceedings :

-