Latest Update:2020/02/03 18:26:59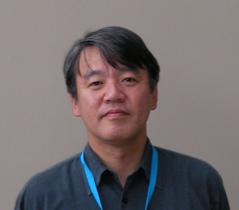 Researcher Name

NOJIRI Yukihiro
Div (Section) name/title

Center for Global Environmental Research/Group Leader
Research Subject

Geochemistry of atmospheric and aquatic environment
Degree(s)

Doctor of Science, Chemistry
Professional Qualification(s)

Chemistry
Environmental Speciality Field

global warming,ocean carbon cycles,green house gas measurement
Keyword(s)

VOS observation,CO2 measurement,ocean carbon cycles,ocean surface carbon dioxide partial pressure,carbon dioxide capture and storage,green house gas inventory
Brief Description of Research

1. CO2 flux at the surface ocean from ship-board observation
Ocean surface CO2 flux is measured by VOSs (volunteer observation ships) program in the north Pacific. NIES is operating CO2 measurement system on board cargo ships in the north Pacific from 1995 to the present. Results identified the distribution, seasonal and inter-annual change in CO2 source and sink intensity of the north Pacific. Program is still ongoing with two atmosphere/ocean VOSs and two atmosphere VOSs, in which collaborations with NIWA (New Zealand), CSIRO (Australia) are continuing. In 2002, collaboration with Professors D. Wallace and A. Kortzinger of University of Kiel was done to operate cargo ship CO2 observation in the north Atlantic, using CO2 system developed by Dr. Nojiri on board a car carrier between Europe and US, to identify the CO2 sink intensity of the north Atlantic. Observing pCO2 program with Gothenburg University is also continuing to operate pCO2 system on board Swedish Arctic survey vessel. These data sets are joining CDIAC (US) data set and newly designed collaboration of global scientists for ocean surface CO2 study database (SOCAT) under UNESCO/IOC, in which I am working the chair of Pacific regional activity.
2. Development of on board monitoring system about CO2 and related ocean biogeochemical parameters
I developed a novel pCO2 equilibrator for on board ship observation. The pCO2 equilibrator and CO2 system are operated for the monitoring program by VOSs in the Pacific and north Atlantic. NIES organized jointly with UNESCO/IOC ocean carbon program (International Ocean Carbon Coordination Program) of ocean pCO2 measurement systems. Two campaigns have been carried out in 2003 and 2009 utilizing a seawater pool facility in Japan. This facilitates global improvement of pCO2 observation technology and results in the increasing accuracy of CO2 flux estimation.
3. Biological impact of ocean acidification
From 2008, Ministry of Environment, Japan is funding a manipulation experiment as 'Experimental study of ocean acidification impact on calcifiers' examining impact of ocean acidification for marine organisms, which is leaded by me. I developed a precise pCO2 controlling system for manipulation experiment. I started collaboration with EU ocean acidification group of scientists (EPOCA) to have common knowledge about accurate laboratory set up for ocean acidification experiment.
Career

1981 Scientist, Water Quality Measurement Laboratory, Division of Chemistry and Physics,
National Institute for Environmental Studies (NIES), Environment Agency of Japan
1990 Senior Scientist, Global Warming Research Laboratory,
Global Environment Research Group, NIES
1995 Head, Global Warming Research Laboratory, Global Environment Research Group, NIES
2001 Head, Carbon Cycle Research Laboratory, Climate Change Research Project, NIES
2004 Director for Environment and Energy, Secretariat of Council for Science and Technology Policy,
Cabinet Office, Government of Japan
2006 to present Vice Director, Center for Global Environmental Research, NIES
Manager, Greenhouse Gas Inventory Office of Japan
2008 to present Professor, Interdisciplinary graduate School of Science and Engineering, Tokyo Institute of Technology
Membership of Academic Society

The Geochemical Society of Japan,The Oceanographic Society of Japan,The Japanese Society of Limnology,The Japan Society for Analytical Chemistry (JSAC)
Research Subject

Fiscal Year: 2019

24708 : Study on Multi-scale Evaluation System for GHG Variation and Mitigation
24745 : Long-term Monitoring and Database for Global Environmental Research and Supporting for Related Activities

Fiscal Year: 2018

24291 : Study on multi-scale evaluation system for GHG variation and mitigation
24315 : Long-term monitoring and database for global environmental research and supporting for related activities

Fiscal Year: 2017

23837 : Study on multi-scale evaluation system for GHG variation and mitigation
23877 : Long-term monitoring and database for global environmental research and supporting for related activities

Fiscal Year: 2016

23399 : Study on multi-scale evaluation system for GHG variation and mitigation
23470 : Long-term monitoring and database for global environmental research and supporting for related activities

Fiscal Year: 2015

22992 : Study on characteristics of GHG in the atmosphere and outlook of their future concentration
23026 : Long-term monitoring and database for global environmental research and supporting for related activities

Fiscal Year: 2014

22580 : Study on characteristics of GHG in the atmosphere and outlook of their future concentration
22614 : Long-term monitoring and database for global environmental research and supporting for related activities
22670 : Development and maintenance of global environment database
22676 : Long-term, comprehensive observations of long-lived greenhouse gases and short-lived climate forcers in Asia and Oceania regions
22724 : Integrated observational study of oxygen and isotopes of carbon dioxide in the atmosphere to investigate the climate responses of the global carbon cycle
22920 : Atmospheric and Oceanic Monitoring
22929 : Development of the National Greenhouse Gas Inventory

Fiscal Year: 2013

22164 : Study on characteristics of GHG in the atmosphere and outlook of their future concentration
22198 : Long-term monitoring and database for global environmental research and supporting for related activities
22262 : Long-term, comprehensive observations of long-lived greenhouse gases and short-lived climate forcers in Asia and Oceania regions
22295 : Long-term observation of oxygen and isotopes of carbon dioxide in the atmosphere to evaluate the global budget of carbon dioxide
22362 : Development and maintenance of global environment database
22379 : Atmospheric and Oceanic Monitoring
22539 : Promotion of International Database of Ocean Surface pCO2 and Use for Basin Scale Estimation of Ocean CO2 Sink and Sources
22553 : Development of the National Greenhouse Gas Inventory

Fiscal Year: 2012

21735 : Study on characteristics of GHG in the atmosphere and outlook of their future concentration
21769 : Long-term Monitoring and database for Global Environmental Research and supporting for related activities
21788 : Long-term, comprehensive observations of long-lived greenhouse gases and short-lived climate forcers in Asia and Oceania regions
21793 : Long-term observation of oxygen and isotopes of carbon dioxide in the atmosphere to evaluate the global budget of carbon dioxide
21896 : Development and maintenance of global environment database
22114 : Development of the National Greenhouse Gas Inventory
22118 : Atmospheric and Oceanic Monitoring

Fiscal Year: 2011

21284 : Study on characteristics of GHG in the atmosphere and outlook of their future concentration
21327 : Long-term Monitoring and database for Global Environmental Research and supporting for related activities
21404 : Development and maintenance of global environment database
21474 : Development of the National Greenhouse Gas Inventory
21483 : Study on long term observation of trace greenhouse gases in the Asia-Oceania regions
21562 : Long-term observation of oxygen and isotopes of carbon dioxide in the atmosphere to evaluate the global budget of carbon dioxide
21595 : Atmospheric and Oceanic Monitoring

Fiscal Year: 2010

20857 : Long-term observation of oxygen and isotopes of carbon dioxide in the atmosphere to evaluate the global budget of carbon dioxide
20890 : Study on long term observation of trace greenhouse gases in the Asia-Oceania regions
21220 : Development, analysis of the National Greenhouse Gas Inventory and its utilization for measures on climate change
21221 : Experimental study of ocean acidification impact on benthic calcifiers
21222 : Study for functional data base of ocean surface CO2 observation and variability analysis in the Pacific Ocean
21223 : Support for coordination core of earth observation activities about global warming
21224 : Development of Global Warming Mitigation Technologies in Fisheries
21227 : Atmospheric and Oceanic Monitoring

Fiscal Year: 2009

20544 : Long-term observation of oxygen and isotopes of carbon dioxide in the atmosphere to evaluate the global budget of carbon dioxide
20617 : Atmospheric and Oceanic Monitoring
20626 : Support for coordination core of earth observation activities about global warming
20714 : Study on long term observation of trace greenhouse gases in the Asia-Oceania Regions
20720 : Development, analysis of the National Greenhouse Gas Inventory and its utilization for measures on climate change
20729 : Development for monitoring technology related to global warming
20747 : Development of carbon dioxide sensor and basic technologies for oceanic carbon dioxide observation
20748 : Experimental study of ocean acidification impact on benthic calcifiers
20749 : Study for functional data base of ocean surface CO2 observation and variability analysis in the Pacific Ocean

Fiscal Year: 2008

20223 : Experimental study of ocean acidification impact on benthic calcifiers
20224 : Study for functional data base of ocean surface CO2 observation and variability analysis in the Pacific Ocean
20226 : Development, analysis of the National Greenhouse Gas Inventory and its utilization for measures on climate change
20291 : Development of carbon dioxide sensor and basic technologies for oceanic carbon dioxide observation
20304 : Support for coordination core of earth observation activities about global warming
20308 : Observation of oxygen and isotopes of carbon dioxide in the atmosphere for the detection of the long-term change of the CO2 sinks by land ecosystem and ocean
20334 : Atmospheric and Oceanic Monitoring
20350 : Study on long term observation of trace greenhouse gases in the Asia-Oceania Regions

Fiscal Year: 2007

10376 : Atmospheric and Oceanic Monitoring
10406 : Observation of oxygen and isotopes of carbon dioxide in the atmosphere for the detection of the long-term change of the CO2 sinks by land ecosystem and ocean
10436 : CO2・O2 budget between atmosphere and ocean in the Western Pacific
10464 : Development of carbon dioxide sensor and basic technologies for oceanic carbon dioxide observation
10570 : Support for coordination core of earth observation activities about global warming
10627 : Development, analysis of the National Greenhouse Gas Inventory and its utilization for measures on climate change

Fiscal Year: 2006

10023 : Atmospheric and Oceanic Monitoring
10067 : Distribution and sources of non-CO2 greenhouse gases in the Western Pacific
10099 : Observation of oxygen and isotopes of carbon dioxide in the atmosphere for the detection of the long-term change of the CO2 sinks by land ecosystem and ocean
10158 : CO2・O2 budget between atmosphere and ocean in the Western Pacific
10185 : Development of carbon dioxide sensor and basic technologies for oceanic carbon dioxide observation
10304 : Support for coordination core of earth observation activities about global warming
10361 : Development, analysis of the National Greenhouse Gas Inventory and its utilization for measures on climate change

Fiscal Year: 2005

9328 : Global Environmental Monitoring
9538 : Distribution and sources of non-CO2 greenhouse gases in the Western Pacific
9570 : Observation of oxygen and isotopes of carbon dioxide in the atmosphere for the detection of the long-term change of the CO2 sinks by land ecosystem and ocean
9653 : CO2・O2 budget between atmosphere and ocean in the Western Pacific

Fiscal Year: 2004

8935 : Global Environmental Monitoring
9320 : Observation of oxygen and isotopes of carbon dioxide in the atmosphere for the detection of the long-term change of the CO2 sinks by land ecosystem and ocean
9327 : Development of carbon dioxide sensor and basic technologies for oceanic carbon dioxide observation

Fiscal Year: 2003

8599 : Global Environmental Monitoring
8650 : Effect of iron fertilization as an ocean carbon sequestration to oceanic ecosystem
8661 : Analysis of temporal variability of global CO2 sink by using oxygen and isotope ratio in the atmosphere
8756 : Estimation of sink capacity of anthropogenic carbon dioxide in the Pacific Ocean
8836 : Measurement of radiocarbon in dissolved organic carbon (DOC) in seawater
8858 : Method and data standardization for the ocean CO2 observation

Fiscal Year: 2002

8306 : Global Environmental Monitoring
8311 : Ocean time series study of biogeochemical processes in the western North Pacific
8432 : Estimation of sink capacity of anthropogenic carbon dioxide in the Pacific Ocean
8433 : Effect of iron fertilization as an ocean carbon sequestration to oceanic ecosystem
8444 : Analysis of temporal variability of global CO2 sink by using oxygen and isotope ratio in the atmosphere

Fiscal Year: 2001

8000 : Global Environmental Monitoring
8010 : Ocean time series study of biogeochemical processes in the western North Pacific
8216 : B-9 Estimation of sink capacity of anthropogenic carbon dioxide in the Pacific Ocean<br>(1) Estimation of net flux of carbon dioxide in the Pacific Ocean from data analysis of carbon dioxide in surface seawater<br>(4) Standardization of chemical analysis of carbon dioxide species in seawater designed for data integration of oceanic carbon dioxide data
8217 : B-57 Effect of iron fertilization as an ocean carbon sequestration to oceanic ecosystem (3) Effect of iron fertilization to seawater carbon system
8227 : Analysis of temporal variability of global CO2 sink by using oxygen and isotope ratio in the atmosphere
Research Result (Publication)

all
Original Paper
Other Publications

Presenter :

Sekizawa A., Uechi H., Iguchi A., Nakamura T.,

Kumagai N.

, Suzuki A., Sakai K.,

Nojiri Y.

Title :

, Marine Pollution Bulletin, 122:282-287 (2017)

Presenter :

Yasunaka S., Ono T.,

Nojiri Y.

, Whitney F.A., Wada C., Murata A.,

Nakaoka S.

, Hosoda S.

Title :

, Geophysical Research Letters, 43:3389-3397 (2016)

Presenter :

Dorothee C. E. Bakker, Benjamin Pfeil, Camilla S. Landa, Nicolas Metzl, Kevin M. O'Brien, Are Olsen, Karl Smith, Cathy Cosca, Harasawa S., Stephen D. Jones,

Nakaoka S.

,

Nojiri Y.

, Ute Schuster, Tobias Steinhoff, Colm Sweeney, Taro Takahashi, Bronte Tilbrook, Wada C., et al.

Title :

, Earth System Science Data, 8:383-413 (2016)

Presenter :

Zeng J.,

Nakajima H.

,

Nojiri Y.

,

Nakaoka S.

Title :

, Environmental Software Systems, 11th IFIP WG 5.11 International Symposium, ISESS 2015, 417-425 (2015)

Presenter :

Kato A., Hikami M.,

Kumagai N.

, Suzuki A.,

Nojiri Y.

, Sakai K.

Title :

, Marine Environmental Research, 94:1-6 (2014)

Presenter :

Zeng J.,

Nojiri Y.

, Landschützer P., Telszewski M.,

Nakaoka S.

Title :

, Journal of Atmospheric and Oceanic Technology , 31(8):1838-1849 (2014)

Presenter :

Yasunaka S.,

Nojiri Y.

,

Nakaoka S.

, Ono T., Whitney A. F., Telszewski M.

Title :

, Journal of Geophysical Research: Oceans, 119:7756-7771 (2014)

Presenter :

Yasunaka S.,

Nojiri Y.

,

Nakaoka S.

, Ono T.,

Mukai H.

, Usui N.

Title :

, Journal of Geophysical Research, 118(8):3737-3977 (2013)

Presenter :

Nakaoka S.

, Telszewski M,

Nojiri Y.

, Yasunaka S., Miyazaki C.,

Mukai H.

, Usui N.

Title :

, Biogeosciences, 10:6093-6106 (2013)

Other Publications

A Global Environmental Database Project at the National Institute for Environmental Studies and its Contribution to DIAS/GRENE

Presenter :

Priyadarshi A., Falkenthal J., Thiemens M., Yoshida N., Toyoda S., Yamada K., Mukotaka A., Fujii A., Uematsu M., Hatakeyama S., Noguchi I.,

Nojiri Y.

,

Tanimoto H.

Title :

, Journal of Geophysical Research: Atmospheres, 118(2):1020-1027 (2013)

Presenter :

Valsala V., Maksyutov S., Telszewski M.,

Nakaoka S.

,

Nojiri Y.

, Ikeda M., Murtugudde R.

Title :

, Biogeosciences, 9(1):477-492 (2012)

Presenter :

Yamagishi H.,

Tohjima Y.

,

Mukai H.

,

Nojiri Y.

, Miyazaki C., Katsumata K.

Title :

, Journal of Geophysical Research - Atmospheres, 117:D04309 (2012)

Presenter :

Yokouchi Y.,

Nojiri Y.

, Toom-Sauntry D., Fraser P., Inuzuka Y.,

Tanimoto H.

,

Nara H.

, Murakami R.,

Mukai H.

Title :

, Geophysical Research Letters, 39:L23805 (2012)

Presenter :

Valsala V., Maksyutov S., Maciej T. ,

Nakaoka S.

,

Nojiri Y.

, Ikeda M., Murtugudde R.

Title :

, Biogeosciences Discussions, 8(3):4239-4280 (2011)

Presenter :

Yoshimura T., Ogawa H., Imai K.,

Aramaki T.

,

Nojiri Y.

, Nishioka J., Tsuda A.

Title :

, Deep-Sea Res.II, 56(26):2863-2874 (2009)

Presenter :

Tsumune D., Nishioka J., Shimamoto A., Watanabe Y.W.,

Aramaki T.

,

Nojiri Y.

, Takeda S., Tsuda A., Tsubono T.

Title :

, Deep-Sea Res.II, 56(26):2948-2957 (2009)

Presenter :

Kudo I., Noiri Y., Cochlan W.P., Suzuki K.,

Aramaki T.

, Ono T.,

Nojiri Y.

Title :

, Deep-Sea Res.II, 56(26):2755-2766 (2009)

Presenter :

Saito H., Tsuda A.,

Nojiri Y.

,

Aramaki T.

, Ogawa H., Yoshimura T., Imai K., Kudo I., Nishioka J., Ono T., Suzuki K.

Title :

, Deep-Sea Res.II, 56(26):2852-2862 (2009)

Presenter :

Tuda A.(*1), Takeda S.(*1), Saito H.(*2), Nishioka J.(*3), Kudo I.(*3),

Nojiri Y.

, Suzuki K.(*3), Uematsu M.(*1), Wells M.L.(*4),

Aramaki T.

Title :

, J.Oceanogr., 63(6):983-994 (2007)

Presenter :

Fransson A.(*1), Chierici M.(*1),

Nojiri Y.

Title :

, J.Geophys.Res., 111:C08008 (2006)

Presenter :

Sarma V.V.S.S.(*1), Saino T.(*1), Sasaoka K.(*2),

Nojiri Y.

, Ono T.(*3), Ishii M.(*4), Inoue H.Y.(*5), Matsumoto K.(*2)

Title :

, Global Biogeochem.Cycles, 20:GB3005 (2006)

Correlations and emission ratios among bromoform,dibromochloromethane,and dibromomethane in the atmosphere

First measurements of the latitudinal atmospheric O2 and CO2 distributions across the western Pacific

The decline and fate of an iron-induced subarctic phytoplankton bloom

Presenter :

Boyd P.W.(*1), Law C.S.(*2), Wong C.S.(*3),

Nojiri Y.

, Tsuda A.(*4), Levasseur M.(*5), Takeda S.(*4), Rivkin R.(*6), Harrison P.J.(*7), Strzepek R.(*1)

Title :

, Nature, 428:549-553 (2004)

A mesoscale iron enrichment in the Western subarctic Pacific induces a large centric diatom bloom

Presenter :

Tsuda A.(*1), Takeda S.(*2), Saito H.(*3), Nishioka J.(*4),

Nojiri Y.

, Kudo I.(*5), Kiyosawa H.(*6), Shiomoto A.(*7), Imai K.(*8), Ono T.

Title :

, Science, 300:958-961 (2003)

Oceanic suess effect of delta13C in subpolar region-the North Pacific

Presenter :

Tanaka T.(*1), Watanabe Y.W.(*1), Watanabe S.(*1), Noriki S.(*1), Tsurushima N.(*2),

Nojiri Y.

Title :

, Geophys.Res.Lett., 30(22):OCE5-1-OCE5-4 (2003)

Gas-chromatographic measurements of the atmospheric oxygen/nitrogen ratio at Hateruma Island and Cape Ochi-ishi, Japan

Production of methane from alasses in eastern Siberia-implications from its 14C and stable isotopic compositions

Presenter :

Nakagawa F.(*1), Yoshida N.(*1),

Nojiri Y.

, Makariv V.N.(*2)

Title :

, Global Biogeochem.Cycles, 16(3):10.1029/2000GB001384 (2002)

Temporal and spatial variability of chlorophyll-a in the western subarctic Pacific determined from satellite and ship observations from 1997 to 1999

Presenter :

Sasaoka K.(*1), Saitoh S.(*2), Asanuma I.(*1), Imai K.(*3), Honda M.(*4),

Nojiri Y.

, Saino T.(*5)

Title :

, Deep Sea Res.II, 49:5557-5576 (2002)

The biological pump in the northwestern North Pacific based on fluxes and maijor components of particulate matter obtained by sediment-trap experiments(1997-2000)

Presenter :

Honda M.C.(*1), Imai K.(*2),

Nojiri Y.

, Hoshi F.(*1), Sugawara T.(*3), Kusakabe M.(*3)

Title :

, Deep Sea Res.II, 49:5595-5625 (2002)

Seasonal changes in nutrients,chlorophyll a and the phytoplankton assemblage of the western subarctic gyre in the Pacific Ocean

Presenter :

Mochizuki M.(*1), Shiga N.(*1), Saito M.(*1), Imai K.(*2),

Nojiri Y.

Title :

, Deep Sea Res.II, 49:5421-5439 (2002)

Seasonal variability of picophytoplankton and bacteria in the western subarctic Pacific Ocean at Station KNOT

Presenter :

Liu H.(*1), Imai K.(*2), Suzuki K.(*1),

Nojiri Y.

, Tsurushima N.(*3), Saino T.(*1)

Title :

, Deep Sea Res.II, 49:5409-5420 (2002)

Time series of seasonal variation of primary productivity at station KNOT (44ーN, 155ーE) in the sub-arctic western North Pacific

Presenter :

Imai K.(*1),

Nojiri Y.

, Tsurushima N.(*2), Saino T.(*3)

Title :

, Deep Sea Res.II, 49:5395-5408 (2002)

Seasonal variations of carbon dioxide system and nutrients in the surface mixed layer at KNOT(44ーN,155ーE) in the subarctic western North Pacific

Presenter :

Tsurushima N.(*1),

Nojiri Y.

, Imai K.(*2), Watanabe S.(*3)

Title :

, Deep Sea Res.II, 49:5377-5394 (2002)

Seasonal cycles of nutrients and dissolved inorganic carbon at high and mid latitudes in the North Pacific Ocean during the Skaugran cruises-determination of new production and nutrient uptake ratios

Presenter :

Wong C.S.(*1), Waser N.A.D.(*2),

Nojiri Y.

, Whitney F.A.(*1), Page J.S.(*1), Zeng J.(*3)

Title :

, Deep Sea Res.II, 49:5317-5338 (2002)

Production mechanism and global budget of N2O inferred from its isotopomers in the western North Pacific

Presenter :

Toyoda S.(*1), Yoshida N.(*1), Miwa T.(*1), Matsui Y.(*1), Yamagishi H.(*1), Tsunogai U.(*2),

Nojiri Y.

, Tsurushima N.(*3)

Title :

, Geophys.Res.Lett., 29(3):7-1-7-4 (2002)

Global sea-air CO2 flux based on climatological surface ocean pCO2,and seasonal biological and temperature effects

Presenter :

Takahashi T.(*1), Sutherland S.C.(*1), Sweeney C.(*1), Poisson A.(*2), Metzl N.(*2), Tilbrook B.(*3), Bates N.(*4), Wanninkhof R.(*5), Feely R.A.(*5),

Nojiri Y.

Title :

, Deep-Sea Res.II, 49:1601-1622 (2002)

Seasonal and interannual variability in the distribution of surface nutrients and dissolved inorganic carbon in the Northern North Pacific-influence of EI Nino

Presenter :

Wong C.S.(*1), Waser N.A.D.(*2),

Nojiri Y.

, Whitney F.A.(*1), Page J.S.(*1), Zeng J.

Title :

, J.Oceanogr., 58:227-243 (2002)

Presenter :

Zeng J.,

Nojiri Y.

, Murphy, Wong, Fujinuma Y.

Title :

, Deep-Sea Res.II, 40(24/25):5303-5315 (2002)

Atmospheric methyl iodide:high correlation with SST(Surface Seawater Temperature) and its implications on the Sea-to-air flux

Presenter :

,

NOJIRI Yukihiro

, Barrie L.A.(*1), Sauntry D.T.(*1), Fujinuma Y.

Title :

, J.Geophys.Res., 106(D12):661-668 (2001)

Latitudinal Distribution of Atmospheric Methyl Bromide:Measurements and Modeling

A strong source of methyl chloride to the atmosphere from tropical coastal land

Cape Ochi-Ishi Station,Japan

Methane emission to the atmosphere and cycling in a shallow eutrophic lake

Presenter :

,

NOJIRI Yukihiro

Title :

, Arch.Hydrobiol., 144(4):383‐407 (1999)

Oxidation of dissolved methane in a eutrophic,shallow lake:Lake Kasumigaura,Japan

Dynamics of dissolved methane and methane oxidation in dimictic Lake Nojiri during winter

Dynamics of Attached Bacteria at the Water-Sediment Interface in a Mesotrophic Swampy Bog of Japan

Calculation of CO2 flux from forest soil using 222Rn calibrated method

Presenter :

NOJIRI Yukihiro

Title :

, Agric.Forest Meteorol., 87:301‐311 (1998)

Ecosystem structure of a boiling spring with high bacterial production on Mt.Tateyama,Japan

Fresh water seepage and pore water recycling on the seafloor:Sagami trough subduction zone,Japan

Presenter :

NOJIRI Yukihiro

Title :

, Earth Planet.Sci.Lett., 138:157‐168 (1996)

Picophytoplankton biomass in relation to lake trophic state and the TN:TP ratio of lake water in Japan

Application of gas chromatography-combustion-isotope ratio mass spectrometry to carbon isotopic analysis of methane and carbon monoxide in environmental samples

Helium and carbon geochemistry of hydrothermal fluids from the North Fiji Basin spreading ridge (Southwest Pacific)

Presenter :

NOJIRI Yukihiro

Title :

, Earth Planet.Sci.Lett., 128:183‐197 (1994)

Fluctuation of chemical compositions of the phase-separated hydrothermal fluid from the North Fiji Basin Ridge

Seasonal and spatial variations of dissolved nitrogenous nutrient concentrations in hypertrophic shallow lake, with special reference to dissolved organic nitrogen

Presenter :

NOJIRI Yukihiro

Title :

, Verh.Int.Verein.Limnol., 25:187‐192 (1993)

Seasonal variations in dissolved nitrous oxide concentrations in a eutrophic shallow lake without anaerobic layer

An estimate of CO2 flux in lake Nyos, Cameroon

Studies on methods for long-term monitoring of environmental pollutants in a remote region-lake Mashu, Japan

Phytoplankton species shift accompanied by transition from nitrogen dependence to phosphorus dependence of primary production in Lake Kasumigaura, Japan

Resultats preliminaires des plongees du Shinkai 6500 sur la dorsale du Bassin Nord-Fidjien (SW Pacifique) -Programme STARMER

Presenter :

NOJIRI Yukihiro

Title :

, C/R.Acad.Sci.Paris, 314II:491‐498 (1992)

Mantle helium flux from the bottom of Lake Mashu, Japan

Presenter :

NOJIRI Yukihiro

, Kawai T.

Title :

, Earth Planet.Sci.Lett., 108:11‐18 (1992)

Real-time monitoring of iodine in process off-gas by inductively coupled plasma-atomic emission spectroscopy

Active spreading and hydrothermalism in North Fiji Basin (SW Pacific). Results of Japaense French cruise Kaiyo 87

Geochemical difference of basalts between polygenetic and monogenetic volcanoes in the central part of the Cameroon volcanic line

Helium and carbon fluxes in Lake Nyos, Cameroon : constraint on next gas burst

Presenter :

NOJIRI Yukihiro

Title :

, Earth Planet.Sci.Lett., 99:303‐314 (1990)

Gas discharge at Lake Nyos

Hydrothermal plumes along the North Fiji Basin spreading axis

Geochemical evidence for hydrothermal activity in the Okinawa trough

L'accretion recente dans le bassin Nord-Fidjien: premiers resultats de la campagne franco-japonaise Kaiyo 87

Presenter :

NOJIRI Yukihiro

Title :

, C.R.Acad.Sci.Paris,Ser.II, 306:971‐978 (1988)

Determination of sub-nanogram-per-liter levels of mercury in lake water with atmospheric pressure helium microwave induced plasma emission spectrometry

Spatial profile measurement of electron number densities and analyte line intensities in an inductively coupled plasma

Zirconium coprecipitation for simultaneous multielement determination of trace metals in seawater by inductively coupled plasma atomic emission spectrometry

Simultaneous multielement determination of trace metals in lake waters by ICP emission spectrometry with preconcentration and their background levels in Japan

Presenter :

NOJIRI Yukihiro

, Kawai T.

Title :

, Water Res., 19:503‐509 (1985)

Spectral interferences and correction methods for inductively coupled plasma emission spectrometry

Inorganic content in rice phloem sap

Presenter :

NOJIRI Yukihiro

Title :

, Soil Sci.Plant.Nutr., 29:185‐192 (1983)

Comparison of Spatial distributions of argon species number densities with calcium atom and ion in an inductively coupled argon plasma

Presenter :

,

NOJIRI Yukihiro

Title :

, Spectrochim.Acta, 38B(1/2):61‐74 (1983)

Simultaneous multielement determination of major, minor, and trace elements in soil and rock samples by inductively coupled plasma emission spectrometry

Presenter :

NOJIRI Yukihiro

Title :

, Bull.Chem.Soc.Jpn., 56:1074‐ 1079 (1983)

Spatial distributions of metastable argon, temperature and electron number density in an inductively coupled argon plasma

Presenter :

,

NOJIRI Yukihiro

Title :

, Spectrochim.Acta, 36B(7):711‐718 (1982)

Presenter :

Sekizawa A., Uechi H., Iguchi A., Nakamura T.,

Kumagai N.

, Suzuki A., Sakai K.,

Nojiri Y.

Title :

, Marine Pollution Bulletin, 122:282-287 (2017)

Presenter :

Yasunaka S., Ono T.,

Nojiri Y.

, Whitney F.A., Wada C., Murata A.,

Nakaoka S.

, Hosoda S.

Title :

, Geophysical Research Letters, 43:3389-3397 (2016)

Presenter :

Dorothee C. E. Bakker, Benjamin Pfeil, Camilla S. Landa, Nicolas Metzl, Kevin M. O'Brien, Are Olsen, Karl Smith, Cathy Cosca, Harasawa S., Stephen D. Jones,

Nakaoka S.

,

Nojiri Y.

, Ute Schuster, Tobias Steinhoff, Colm Sweeney, Taro Takahashi, Bronte Tilbrook, Wada C., et al.

Title :

, Earth System Science Data, 8:383-413 (2016)

Presenter :

Zeng J.,

Nakajima H.

,

Nojiri Y.

,

Nakaoka S.

Title :

, Environmental Software Systems, 11th IFIP WG 5.11 International Symposium, ISESS 2015, 417-425 (2015)

Presenter :

Kato A., Hikami M.,

Kumagai N.

, Suzuki A.,

Nojiri Y.

, Sakai K.

Title :

, Marine Environmental Research, 94:1-6 (2014)

Presenter :

Zeng J.,

Nojiri Y.

, Landschützer P., Telszewski M.,

Nakaoka S.

Title :

, Journal of Atmospheric and Oceanic Technology , 31(8):1838-1849 (2014)

Presenter :

Yasunaka S.,

Nojiri Y.

,

Nakaoka S.

, Ono T., Whitney A. F., Telszewski M.

Title :

, Journal of Geophysical Research: Oceans, 119:7756-7771 (2014)

Presenter :

Yasunaka S.,

Nojiri Y.

,

Nakaoka S.

, Ono T.,

Mukai H.

, Usui N.

Title :

, Journal of Geophysical Research, 118(8):3737-3977 (2013)

Presenter :

Nakaoka S.

, Telszewski M,

Nojiri Y.

, Yasunaka S., Miyazaki C.,

Mukai H.

, Usui N.

Title :

, Biogeosciences, 10:6093-6106 (2013)

Presenter :

Priyadarshi A., Falkenthal J., Thiemens M., Yoshida N., Toyoda S., Yamada K., Mukotaka A., Fujii A., Uematsu M., Hatakeyama S., Noguchi I.,

Nojiri Y.

,

Tanimoto H.

Title :

, Journal of Geophysical Research: Atmospheres, 118(2):1020-1027 (2013)

Presenter :

Valsala V., Maksyutov S., Telszewski M.,

Nakaoka S.

,

Nojiri Y.

, Ikeda M., Murtugudde R.

Title :

, Biogeosciences, 9(1):477-492 (2012)

Presenter :

Yamagishi H.,

Tohjima Y.

,

Mukai H.

,

Nojiri Y.

, Miyazaki C., Katsumata K.

Title :

, Journal of Geophysical Research - Atmospheres, 117:D04309 (2012)

Presenter :

Yokouchi Y.,

Nojiri Y.

, Toom-Sauntry D., Fraser P., Inuzuka Y.,

Tanimoto H.

,

Nara H.

, Murakami R.,

Mukai H.

Title :

, Geophysical Research Letters, 39:L23805 (2012)

Presenter :

Yoshimura T., Ogawa H., Imai K.,

Aramaki T.

,

Nojiri Y.

, Nishioka J., Tsuda A.

Title :

, Deep-Sea Res.II, 56(26):2863-2874 (2009)

Presenter :

Tsumune D., Nishioka J., Shimamoto A., Watanabe Y.W.,

Aramaki T.

,

Nojiri Y.

, Takeda S., Tsuda A., Tsubono T.

Title :

, Deep-Sea Res.II, 56(26):2948-2957 (2009)

Presenter :

Kudo I., Noiri Y., Cochlan W.P., Suzuki K.,

Aramaki T.

, Ono T.,

Nojiri Y.

Title :

, Deep-Sea Res.II, 56(26):2755-2766 (2009)

Presenter :

Saito H., Tsuda A.,

Nojiri Y.

,

Aramaki T.

, Ogawa H., Yoshimura T., Imai K., Kudo I., Nishioka J., Ono T., Suzuki K.

Title :

, Deep-Sea Res.II, 56(26):2852-2862 (2009)

Presenter :

Zeng J.,

Nojiri Y.

, Murphy, Wong, Fujinuma Y.

Title :

, Deep-Sea Res.II, 40(24/25):5303-5315 (2002)

A Global Environmental Database Project at the National Institute for Environmental Studies and its Contribution to DIAS/GRENE
Research Result (Presentation)

all
Research Presentation
Research Lecture

Presenter :

Bakker D.C.E., Olsen A., Sabine C., Pfeil B., Alin S., Cosca C., Currie K., Feely R., Jones S., Kozyr A., Landa C., Landschutzer P., Lefevre N., Metzl N.,

Nakaoka S.

,

Nojiri Y.

, O-Brien K.M., Denis P., Rodenbeck C., Schuster U., Karl S., Takahashi T., Telszewski M., Tilbrook B., Wanninkhof R.

Name of Society :

10th International Carbon Dioxide Conference (2017)

Name of Proceedings :

Abstracts, 281

Presenter :

Ikeda K.

,

Tanimoto H.

,

Nagashima T.

,

Nara H.

,

Mukai H.

,

Nojiri Y.

,

Tohjima Y.

, Davila Y., Dong X., Emmons L.K., Flemming J., Fu J., Ghude S., Henze D.K., Jonson J.E., Lund M.T., Park R., Pierce R.B., Sudo K.

Name of Society :

14th IGAC Science Conference (2016)

Name of Proceedings :

Abstracts

Presenter :

Nakaoka S.

, Yasunaka S.,

Nojiri Y.

, Zeng J., Ono T., Takatani Y., Kojima A., Nakano T., Telszewski M.

Name of Society :

12th Annual Meeting Asia Oceania Geosciences Society (2015)

Name of Proceedings :

Abstracts, 118

Presenter :

Ono T., Kuwata A., Tadokoro K, Ichikawa T.,

Nojiri Y.

,

Nakaoka S.

Name of Society :

12th Annual Meeting Asia Oceania Geosciences Society (2015)

Name of Proceedings :

Abstract, 119

Presenter :

Yasunaka S.,

Nojiri Y.

,

Nakaoka S.

, Ono T.,

Mukai H.

, Usui N.

Name of Society :

12th Annual Meeting Asia Oceania Geosciences Union (2015)

Name of Proceedings :

Abstracts, 119

Research Lecture

Climate change influence on coral growth tested by culture experiments of subtropical Acropora species

Presenter :

Yamagishi H.,

Tohjima Y.

,

Mukai H.

,

Nojiri Y.

, Miyazaki C., Katsumata K.

Name of Society :

2012 Ocean Sciences Meeting (2012)

Name of Proceedings :

Abstracts of 2012 Ocean Sciences Meeting, 60

Presenter :

Yokouchi Y.,

Saito T.

,

Nojiri Y.

, Nara F.,

Tanimoto H.

,

Mukai H.

Name of Society :

Global Monitoring Annual Conference 2011 (2011)

Name of Proceedings :

Abstracts of Global Monitoring Annual Conference 2011, 7

Research Presentation

Trends, interannual variability, and seasonal cycle of atmospheric methane over the western Pacific since 1994

Presenter :

Terao Y.

,

Mukai H.

,

Nojiri Y.

,

Machida T.

,

Tohjima Y.

, Saeki T., Maksyutov S.

Name of Society :

Sixth International Symposium on Non-CO2 Greenhouse Gases (NCGG-6) (2011)

Name of Proceedings :

Abstracts of Sixth International Symposium on Non-CO2 Greenhouse Gases (NCGG-6)

Research Presentation

Long-term monitoring of non-CO2 greenhouse gases and aerosols in Asia and Oseania using voluntary observing ships

Presenter :

Tanimoto H.

,

Nara H.

,

Mukai H.

,

Nojiri Y.

,

Tohjima Y.

,

Machida T.

, Yokouchi Y., Hashimoto S.

Name of Society :

Sixth International Symposium on Non-CO2 Greenhouse Gases (NCGG-6) Science, Policy and Integration (2011)

Name of Proceedings :

Abstracts of Sixth International Symposium on Non-CO2 Greenhouse Gases (NCGG-6) Science, Policy and Integration, 12

Research Presentation

NIES atmospheric radiocarbon (14CO2) measurements

Presenter :

Terao Y.

,

Mukai H.

, Kitagawa H.,

Nojiri Y.

,

Uchida M.

,

Shibata Y.

,

Aramaki T.

Name of Society :

The 16th WMO/IAEA Meeting on Carbon Dioxide, Other Greenhouse Gases, and Related Measurement Techniques (GGMT-2011) (2011)

Name of Proceedings :

Abstracts of The 16th WMO/IAEA Meeting on Carbon Dioxide, Other Greenhouse Gases, and Related Measurement Techniques (GGMT-2011)

Presenter :

Nara H.

,

Tanimoto H.

,

Nojiri Y.

,

Mukai H.

, Katsumata K.,

Tohjima Y.

,

Machida T.

Name of Society :

16th WMO/IAEA Meeting on Carbon Dioxide, Other Greenhouse Gases, and Related Measurement Techniques (2011)

Name of Proceedings :

Abstracts of 16th WMO/IAEA Meeting on Carbon Dioxide, Other Greenhouse Gases, and Related Measurement Techniques

Research Presentation

Seasonal cycle and interannual variability of atmospheric radiocarbon((14)CO2) over the western Pacific

Research Presentation

Regional characteristics on greenhouse gaseous concentrations in some Asia/Pacific sites

Presenter :

Mukai H.

, Zeng Y., Naja M.,

Machida T.

,

Nojiri Y.

,

Terao Y.

,

Tanimoto H.

,

Nara H.

,

Tohjima Y.

, Hashimoto S., Sunaga A., Koyama Y., Maksyutov S.

Name of Society :

8th Int.Carbon Dioxide Conf. (2009)

Name of Proceedings :

Abstracts

Research Presentation

Estimation of global oceanic and land biotic carbon sinks based on the atmospheric O2/N2 measurements from the NIES flask-sampling network

Presenter :

Miyazaki C.,

Nakaoka S.

,

Nojiri Y.

Name of Society :

SOCAT Pac.Reg.Workshop (2009)

Name of Proceedings :

IOC Workshop Report, (221):5

Research Presentation

NIES ocean pCO2 measurement of VOS over the western Pacific

Presenter :

Miyazaki C.,

Nakaoka S.

,

Nojiri Y.

Name of Society :

PICES 2009 Annu.Meet. (2009)

Name of Proceedings :

Abstracts, 302

Research Lecture

Activities and future plans of Japanese Alliance for Climate Change Observation

Presenter :

Miyazaki S., Fujita N., Shinmyo Y., Fujitani T.,

Nojiri Y.

Name of Society :

2nd Int.Symp.21st Century COE Program (2008)

Name of Proceedings :

Abstracts, 133

Presenter :

Nojiri Y.

, Miyazaki S.,

Matsunaga T.

Name of Society :

Exhib.4th GEO Plenary Minist.Summit (2007)

Name of Proceedings :

-

Research Presentation

Latitudinal and seasonal variation of methyl iodide in the atmosphere

Research Presentation

Interannual variability and trends of atmospheric radiocarbon (14CO2) over the tropical western Pacific

Research Presentation

Long-term observation of CO2 concentration and its isotope ratio over the Western Pacific

Research Presentation

In situ atmospheric O2/N2 measurements by GC system in Cape Ochi-ishi

Presenter :

Yamagishi H.(*1),

Tohjima Y.

,

Mukai M.

,

Tanimoto H.

,

Nojiri Y.

, Zeng J.(*3), Shimano F.(*3)

Name of Society :

2nd Int.Summer Sch.Surf.Ocean-Lower Atmos.Study(SOLAS)(Poster Session) (2005)

Name of Proceedings :

-

Research Presentation

Changes in the atmospheric oxygen/nitrogen ratio determined from the NIES flask-sampling network

Presenter :

Tohjima Y.

,

Mukai H.

,

Nojiri Y.

,

Machida T.

, Yamagishi H.

Name of Society :

7th Int.CO2 Conf./7th Int.Carbon Dioxide Conf.(ICDC7)(Poster Sesstion) (2005)

Name of Proceedings :

-

Research Presentation

The budget of atmospheric methyl chloride using stable carbon isotopic mass-balance approach

Presenter :

Komatsu D.D.(*1), Tsunogai U.(*1), Yamaguchi J.(*1), Nakagawa F.(*1), Yokouchi Y.,

Nojiri Y.

Name of Society :

AGU 2004 Fall Meet. (2004)

Name of Proceedings :

Eos,Transactions, 85(47)

Research Presentation

Latitudinal and seasonal variation in the atmospheric CO2 and O2: Results from shipboard sampling in the West and North Pacific Ocean

Research Presentation

Measurements of atmospheric O2/N2 ratio from two monitoring stations in Japan and shipboard sampling in the western and northern Pacific region

Presenter :

Tohjima Y.

,

Mukai H.

,

Machida T.

,

Nojiri Y.

Name of Society :

13th Annu.V.M.Goldschmidt Conf. (2003)

Name of Proceedings :

Geochimica et Cosmochimica Acta (Special Supplement), 67(18(S1))(18(S1)):A483

Monitering of stratospheric ozone and related tropospheric trace gases in CGER/NIES-observation and data dissemination

Presenter :

Katsumoto M., Nagahama T., Sugimoto N., Matsui I., Fujinuma Y.,

Mukai H.

,

Tohjima Y.

,

Machida T.

,

Nojiri Y.

, Nakane H.

Name of Society :

Network Detect.Stratos.Change 2001 Symp. (2001)

Name of Proceedings :

Abstracts

Variability of atmospheric CO2 over the northern North Pacific: results of a ship of opportunity in 1995-1999

Presenter :

Nojiri Y.

,

Mukai H.

,

Machida T.

, Katsumoto M., Fujinuma Y.

Name of Society :

6th Int.Carbon Dioxide Conf. (2001)

Name of Proceedings :

Abstracts

Estimation of recent CO2 sink variation base on carbon and oxygen isotope ratios of CO2 collected over the Pacific

Presenter :

Mukai H.

,

Nojiri Y.

,

Machida T.

, Fujinuma Y.

Name of Society :

6th Int.Carbon Dioxide Conf. (2001)

Name of Proceedings :

Abstracts

Measurements of the atmospheric O2/N2 ratio at Hateruma Island and Cape Ochi-ishi,Japan

Characterization of atmosheric CO2 observed at two-background air monitoring stations(Hateruma and Ochi-ishi) in Japan

Presenter :

Mukai H.

, Katsumoto M., Ide R.,

Machida T.

, Fujinuma Y.,

Nojiri Y.

Name of Society :

6th Int.Carbon Dioxide Conf. (2001)

Name of Proceedings :

Abstracts

Baseline monitoring of Greenhouse Gases at two remote site station in Japan-Hateruma and Cape Ochi-ishi

Presenter :

Bakker D.C.E., Olsen A., Sabine C., Pfeil B., Alin S., Cosca C., Currie K., Feely R., Jones S., Kozyr A., Landa C., Landschutzer P., Lefevre N., Metzl N.,

Nakaoka S.

,

Nojiri Y.

, O-Brien K.M., Denis P., Rodenbeck C., Schuster U., Karl S., Takahashi T., Telszewski M., Tilbrook B., Wanninkhof R.

Name of Society :

10th International Carbon Dioxide Conference (2017)

Name of Proceedings :

Abstracts, 281

Presenter :

Nakaoka S.

, Yasunaka S.,

Nojiri Y.

, Zeng J., Ono T., Takatani Y., Kojima A., Nakano T., Telszewski M.

Name of Society :

12th Annual Meeting Asia Oceania Geosciences Society (2015)

Name of Proceedings :

Abstracts, 118

Presenter :

Ono T., Kuwata A., Tadokoro K, Ichikawa T.,

Nojiri Y.

,

Nakaoka S.

Name of Society :

12th Annual Meeting Asia Oceania Geosciences Society (2015)

Name of Proceedings :

Abstract, 119

Presenter :

Yasunaka S.,

Nojiri Y.

,

Nakaoka S.

, Ono T.,

Mukai H.

, Usui N.

Name of Society :

12th Annual Meeting Asia Oceania Geosciences Union (2015)

Name of Proceedings :

Abstracts, 119

Presenter :

Yokouchi Y.,

Saito T.

,

Nojiri Y.

, Nara F.,

Tanimoto H.

,

Mukai H.

Name of Society :

Global Monitoring Annual Conference 2011 (2011)

Name of Proceedings :

Abstracts of Global Monitoring Annual Conference 2011, 7

Long-term monitoring of non-CO2 greenhouse gases and aerosols in Asia and Oseania using voluntary observing ships

Presenter :

Tanimoto H.

,

Nara H.

,

Mukai H.

,

Nojiri Y.

,

Tohjima Y.

,

Machida T.

, Yokouchi Y., Hashimoto S.

Name of Society :

Sixth International Symposium on Non-CO2 Greenhouse Gases (NCGG-6) Science, Policy and Integration (2011)

Name of Proceedings :

Abstracts of Sixth International Symposium on Non-CO2 Greenhouse Gases (NCGG-6) Science, Policy and Integration, 12

NIES atmospheric radiocarbon (14CO2) measurements

Presenter :

Terao Y.

,

Mukai H.

, Kitagawa H.,

Nojiri Y.

,

Uchida M.

,

Shibata Y.

,

Aramaki T.

Name of Society :

The 16th WMO/IAEA Meeting on Carbon Dioxide, Other Greenhouse Gases, and Related Measurement Techniques (GGMT-2011) (2011)

Name of Proceedings :

Abstracts of The 16th WMO/IAEA Meeting on Carbon Dioxide, Other Greenhouse Gases, and Related Measurement Techniques (GGMT-2011)

Regional characteristics on greenhouse gaseous concentrations in some Asia/Pacific sites

Presenter :

Mukai H.

, Zeng Y., Naja M.,

Machida T.

,

Nojiri Y.

,

Terao Y.

,

Tanimoto H.

,

Nara H.

,

Tohjima Y.

, Hashimoto S., Sunaga A., Koyama Y., Maksyutov S.

Name of Society :

8th Int.Carbon Dioxide Conf. (2009)

Name of Proceedings :

Abstracts

Presenter :

Miyazaki C.,

Nakaoka S.

,

Nojiri Y.

Name of Society :

SOCAT Pac.Reg.Workshop (2009)

Name of Proceedings :

IOC Workshop Report, (221):5

Latitudinal and seasonal variation of methyl iodide in the atmosphere

Interannual variability and trends of atmospheric radiocarbon (14CO2) over the tropical western Pacific

Long-term observation of CO2 concentration and its isotope ratio over the Western Pacific

In situ atmospheric O2/N2 measurements by GC system in Cape Ochi-ishi

Presenter :

Yamagishi H.(*1),

Tohjima Y.

,

Mukai M.

,

Tanimoto H.

,

Nojiri Y.

, Zeng J.(*3), Shimano F.(*3)

Name of Society :

2nd Int.Summer Sch.Surf.Ocean-Lower Atmos.Study(SOLAS)(Poster Session) (2005)

Name of Proceedings :

-

Changes in the atmospheric oxygen/nitrogen ratio determined from the NIES flask-sampling network

Presenter :

Tohjima Y.

,

Mukai H.

,

Nojiri Y.

,

Machida T.

, Yamagishi H.

Name of Society :

7th Int.CO2 Conf./7th Int.Carbon Dioxide Conf.(ICDC7)(Poster Sesstion) (2005)

Name of Proceedings :

-

The budget of atmospheric methyl chloride using stable carbon isotopic mass-balance approach

Presenter :

Komatsu D.D.(*1), Tsunogai U.(*1), Yamaguchi J.(*1), Nakagawa F.(*1), Yokouchi Y.,

Nojiri Y.

Name of Society :

AGU 2004 Fall Meet. (2004)

Name of Proceedings :

Eos,Transactions, 85(47)

Latitudinal and seasonal variation in the atmospheric CO2 and O2: Results from shipboard sampling in the West and North Pacific Ocean

Measurements of atmospheric O2/N2 ratio from two monitoring stations in Japan and shipboard sampling in the western and northern Pacific region

Presenter :

Tohjima Y.

,

Mukai H.

,

Machida T.

,

Nojiri Y.

Name of Society :

13th Annu.V.M.Goldschmidt Conf. (2003)

Name of Proceedings :

Geochimica et Cosmochimica Acta (Special Supplement), 67(18(S1))(18(S1)):A483

Presenter :

Ikeda K.

,

Tanimoto H.

,

Nagashima T.

,

Nara H.

,

Mukai H.

,

Nojiri Y.

,

Tohjima Y.

, Davila Y., Dong X., Emmons L.K., Flemming J., Fu J., Ghude S., Henze D.K., Jonson J.E., Lund M.T., Park R., Pierce R.B., Sudo K.

Name of Society :

14th IGAC Science Conference (2016)

Name of Proceedings :

Abstracts

Presenter :

Yamagishi H.,

Tohjima Y.

,

Mukai H.

,

Nojiri Y.

, Miyazaki C., Katsumata K.

Name of Society :

2012 Ocean Sciences Meeting (2012)

Name of Proceedings :

Abstracts of 2012 Ocean Sciences Meeting, 60

Trends, interannual variability, and seasonal cycle of atmospheric methane over the western Pacific since 1994

Presenter :

Terao Y.

,

Mukai H.

,

Nojiri Y.

,

Machida T.

,

Tohjima Y.

, Saeki T., Maksyutov S.

Name of Society :

Sixth International Symposium on Non-CO2 Greenhouse Gases (NCGG-6) (2011)

Name of Proceedings :

Abstracts of Sixth International Symposium on Non-CO2 Greenhouse Gases (NCGG-6)

Presenter :

Nara H.

,

Tanimoto H.

,

Nojiri Y.

,

Mukai H.

, Katsumata K.,

Tohjima Y.

,

Machida T.

Name of Society :

16th WMO/IAEA Meeting on Carbon Dioxide, Other Greenhouse Gases, and Related Measurement Techniques (2011)

Name of Proceedings :

Abstracts of 16th WMO/IAEA Meeting on Carbon Dioxide, Other Greenhouse Gases, and Related Measurement Techniques

Seasonal cycle and interannual variability of atmospheric radiocarbon((14)CO2) over the western Pacific

Estimation of global oceanic and land biotic carbon sinks based on the atmospheric O2/N2 measurements from the NIES flask-sampling network

NIES ocean pCO2 measurement of VOS over the western Pacific

Presenter :

Miyazaki C.,

Nakaoka S.

,

Nojiri Y.

Name of Society :

PICES 2009 Annu.Meet. (2009)

Name of Proceedings :

Abstracts, 302

Climate change influence on coral growth tested by culture experiments of subtropical Acropora species

Activities and future plans of Japanese Alliance for Climate Change Observation

Presenter :

Miyazaki S., Fujita N., Shinmyo Y., Fujitani T.,

Nojiri Y.

Name of Society :

2nd Int.Symp.21st Century COE Program (2008)

Name of Proceedings :

Abstracts, 133

Presenter :

Nojiri Y.

, Miyazaki S.,

Matsunaga T.

Name of Society :

Exhib.4th GEO Plenary Minist.Summit (2007)

Name of Proceedings :

-